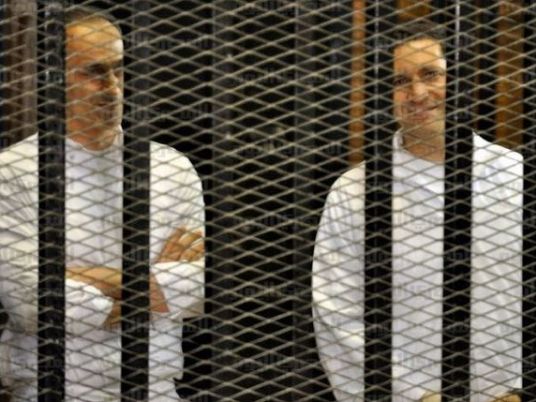 Cairo Criminal Court, headed by Judge Mohamed Amer Gado, released on Thursday Alaa and Gamal Mubarak, sons of former President Hosni Mubarak on bail pending retrial in what is known in media as the presidential palaces case.
The defendants are being tried over charges seizing more than LE125 million from the financial allocations of the presidential palaces under their father's era.
The court had accepted an appeal filed by the defendants' lawyer Farid al-Deeb after the Court of Cassation overturned on 13 January an earlier ruling issued by the Criminal Court. The Criminal Court's cancelled ruling handed each Alaa and Gamal a four-year imprisonment sentence, and their father a three-year sentence.