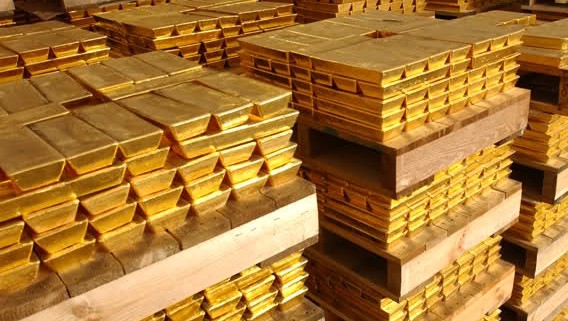 The General Administration of Giza Investigations in coordination with the Alexandria Security Directorate arrested a gang accused of robbing seven kilograms of gold from the car of a jeweler in Kerdasa.
Sobhy M., a 42-year-old jeweler who is resident of al-Amireya district, Alexandria, said that when he stopped in front of a shop on the Cairo-Alexandria Desert road, the glass of the side window of his car was broken and a bag of seven kilograms of gold was stolen.
Investigations revealed that a gang of two brothers, Hossam, 32, and Mostafa, 36, who were in a Jeep car belonging to Hossam at the time of the incident, were behind the robbery.
They were arrested in Alexandria in possession of LE45,000, 15 mobile phones, and three laptops.
The brothers confessed during interrogation that they stole the gold. They guided the police to an apartment on al-Haram Street where they were storing it. According to investigations, 6.8 kilograms of gold remained. The two suspects had sold the missing quantity of gold, equal to 497 grams, to a jeweler in Badrashin. The jeweler was arrested and referred to interrogation.
Edited translation from Al-Masry Al-Youm