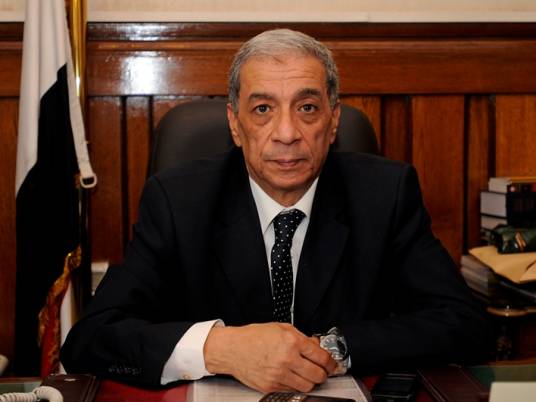 Egypt's General Prosecutor Hisham Barakat has tasked a team from the service to appeal the challengeable acquittal of former president Hosni Mubarak of murder and corruption charge. The appeal is supposed to be handled by the Court of Cassation.
On Saturday, Mubarak, his sons Alaa and Gamal, former interior Minister Habib al-Adly, six former security aides, businessman Hussein Salem and former oil minister Sameh Fahmy were all acquitted of charges of murdering protesters in 2011 and financial corruption.
The acquittal triggered protests by Mubarak's critics in Abdel Moneim Riyad Square, leaving two dead.
Mubarak is still standing trial over charges of misusing state funds for the renovation of personal properties. He has been spending his custody detention at the Military Hospital in Maadi, south of Cairo.
However, Justice Minister Mahmoud Saber told MBC Masr satellite channel late Monday that "Mubarak would not be retried over cases in which verdicts had already been given, and would only be prosecuted if he commits new crimes".
Saber said President Abdel Fattah al-Sisi had convened with him in order to amend legal provisions that led to dropping financial corruption charges against Mubarak citing a statute of limitations.
Edited translation from Al-Masry Al-Youm