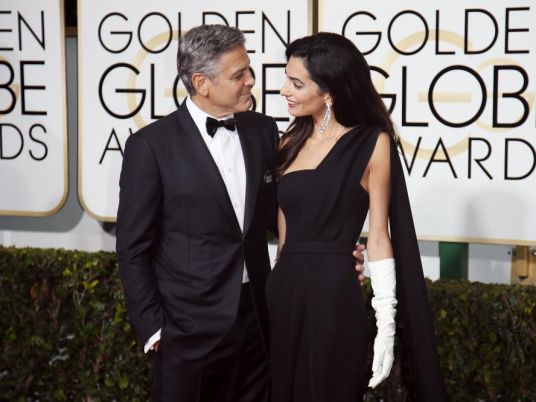 Amal and George Clooney are parents.
"This morning Amal and George welcomed Ella and Alexander Clooney into their lives. Ella, Alexander and Amal are all healthy, happy and doing fine," the couple said in a statement to CNN.
"George is sedated and should recover in a few days," they jokingly added.
These are the first children for both Amal and George.
The 56-year-old actor
recently talked about
becoming a first-time dad and joked about waiting to start a family later in life.
"My favorite part is, you know, all my friends who are my age, and I have many of them, they're already done. Their kids are all grown up and away to college and they are laughing," Clooney said on the French TV show "Rencontres de Cinema."
"We went out to dinner the other night, and it's a table of eight guys and all their kids are away in college, and we are sitting there and they were all being very supportive, 'Everything is going to be great, you're going to love it,'" Clooney recalled. "Then it got really quiet, and they all just started making baby crying and the whole table just busted up laughing."
Despite the jokes, Clooney sounded up for the challenge.
"We are really happy and really excited. It's going to be an adventure," he added. "We've sort of embraced it all with arms wide open."
The Clooneys have been married for two and a half years, after tying the knot in Venice, Italy, in 2014.