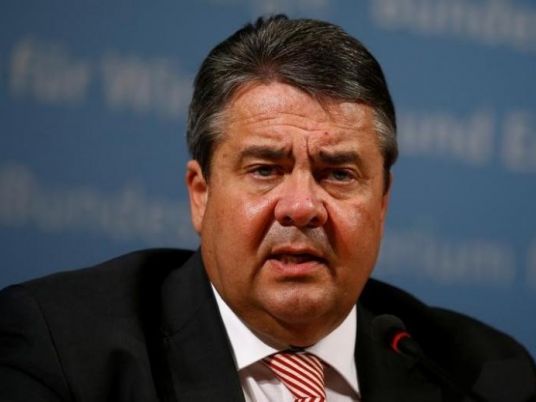 Tempers were running high in Berlin as German Foreign Minister Sigmar Gabriel met with Turkey's top diplomat, Mevlut Cavusoglu, amid a diplomatic row. Gabriel warned against a tit-for-tat response to Ankara's provocations.
The two foreign ministers met on Wednesday morning, following Cavusoglu's speech in Hamburg in which
he acc
used Germany
of "systematic antagonism against Turkey."
Berlin and Ankara have been trading blows over Turkish politicians trying to hold campaign rallies on German soil. Cavusoglu and his allies hope to influence around 1.4 million Turkish citizens in Germany to support a bid giving Turkish president Recep Tayyip Erdogan much more power.
German local authorities have canceled these rallies, forcing Cavusoglu to give his speech from a balcony of a consul's residence in Hamburg. In it, Cavusoglu asked Germany to stop lecturing Turkey on human rights and diplomacy and pointed at Europe's problems with religious minorities and crimes against humanity.
Previously, the Turkish foreign minister told the newspaper Hürriyet that German system was "totally repressive" when it comes to suppressing the pro-Erdogan events.
"All practices resemble those of the Nazi era," he said.
Protest in Hamburg against Cavusoglu's rally
'German agent' Yucel in Turkish prison
His German counterpart Sigmar Gabriel slammed the comparison as "scandalous," but insisted that it was important to continue the dialogue with Turkey.
"I very much hope that our talks will help bring the ties to a normal footing," he told the German public broadcaster ARD.
"It was never very useful to respond to a provocation with a provocation of our own," he added.
Another reason to engage with Turkey was the fate of German reporter Deniz Yucel, who was detained in Istanbul last week. Yucel is the son of Turkish migrants and holds both a Turkish and a German passport. The already strained relations between Germany and Turkey took a turn for the worse after Yucel was detained for alleged terrorism propaganda.
Berlin rally in support of detained journalist Deniz Yücel
Turkey's President Erdogan labeled Yucel a "German agent."
Speaking to German broadcaster ZDF, Gabriel said he would do everything to ensure the reporter's release.
"People like him actually build bridges between our two countries," he said.