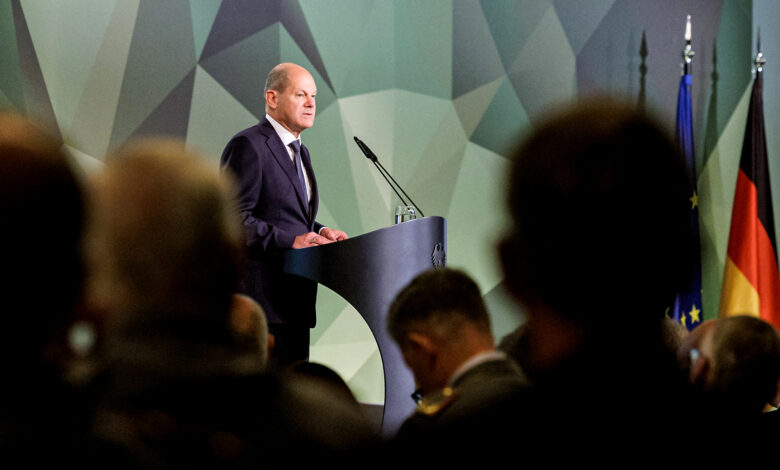 German armed forces must become Europe's "best equipped," with the country ready to take on a "leading responsibility" in guaranteeing Europe's security, Chancellor Olaf Scholz said Friday.
"As the most populous country with the greatest economic power and as a country in the middle of the continent, our army must become the cornerstone of conventional defense in Europe, the best equipped force in Europe," Scholz told reporters at a German armed forces conference in Berlin.
"We are making it convincingly clear: Germany is ready to take on leading responsibility for the security of our continent," Scholz went on to say.
Scholz said Russian President Vladimir Putin currently poses "the biggest threat" to the NATO alliance.
The German Chancellor said that the German armed forces had for too long taken on other roles like "drilling wells, ensuring humanitarian help, stemming floods, also helping with vaccinations during the pandemic."
"But that is not your core mission," he said, adding "the core task of the Bundeswehr [the German armed forces] is the defense of freedom in Europe."
Scholz also said that Europe must take on a lot more responsibility within NATO, amid Russia's ongoing war in Ukraine.
"We, Europeans, must however assume significantly more responsibility within NATO," Scholz said.
We will have to get used to the fact that Putin's Russia will define itself as an adversary to the US, to NATO and the EU for the foreseeable future," he added.
"NATO remains responsible for the collective defense of the entire alliance with a focus on Europe. Credible deterrence remains the core element," Scholz concluded.