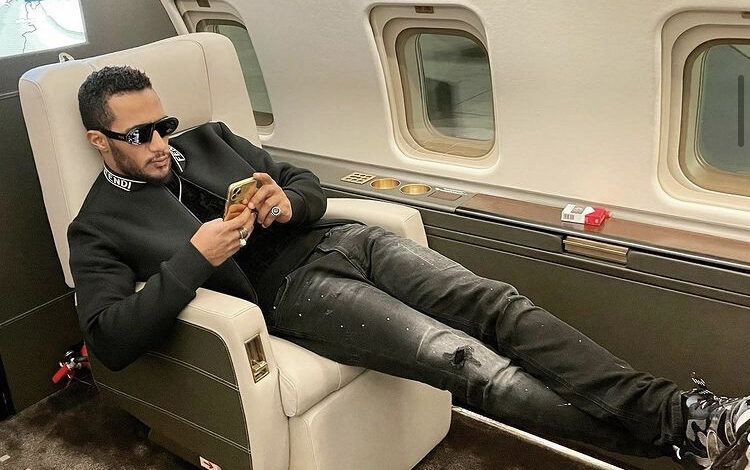 The German embassy in Cairo published a statement, on Thursday, stating that a German cultural center in Lebanon that recently honored Egyptian actor and singer Mohamed Ramadan has no affiliation with the German government.
"We are always flattered to see how many people like the 'German' word, but keep in mind that not all institutions or companies that offer or use the word 'German' are accredited and affiliated with the German government," the embassy said in a statement on its Facebook official page.
"The German government has no relation to the so-called German Cultural Center in Lebanon. If you want to obtain documented news and information about Germany, its foreign policies and its official cultural centers, follow us and follow the Goethe-Institut Kairo, Goethe-Institut Alexandria and the German Academic Exchange Service DAAD," the statement continued.
Ramadan's acquisition of an honorary doctorate from the cultural center sparked widespread controversy on social media in Egypt, prompting the German embassy to respond.
Earlier on Thursday, the superstar published photos showing that the Lebanese Culture Minister, the Music and Singing Syndicate, and the the Theater, Cinema, and Radio Syndicate have named Ramadan an "Arab Youth Ambassador", while the German Cultural Center in Lebanon granted him an honorary doctorate in acting and singing on August 5.
According to the published certificate, the title of "Arab Youth Ambassador is granted to important personalities in the world as a high estimate for them for spreading the spirit of tolerance, justice and human, cultural and scientific values."
The certificate was signed by the Lebanese Minister of Culture Abbas Mortada, the President of the Theater, Cinema and Radio Syndicate Abdel Rahman al-Shamy, and the President of the Music and Singing Syndicate Farid Bou Saeed.
Mortada told Alhurra news channel that the new version of the "Afdal Festival" has given this title for Ramadan, adding that he did not attend the event but a representative for him did.
He added, "This festival was sponsored by the Ministry of Culture and attended by my representative, no more."
Despite undersigning the certificate, Bou Saeed denied, in an interview with Alhurra, granting the an honorary doctorate to Ramadan.
Bou Said said, "I attended the Afdal Festival personally, but our syndicate has not issued any of these certificates."
In an interview with Alhurra as well, the Secretary of the Theater, Cinema and Radio Syndicate Professional Music and Singing in Lebanon, Nicolas Nakhleh, denied awarding Ramadan the "Arab Youth Ambassador" title, saying: "This news is false."
Nakhleh stressed that the syndicate "does not grant an honorary doctorate degrees, but rather an honorary card or honorary membership for people who support the syndicate or to some workers in the artistic field who cannot join the syndicate."
Edited translation from Al-Masry Al-Youm