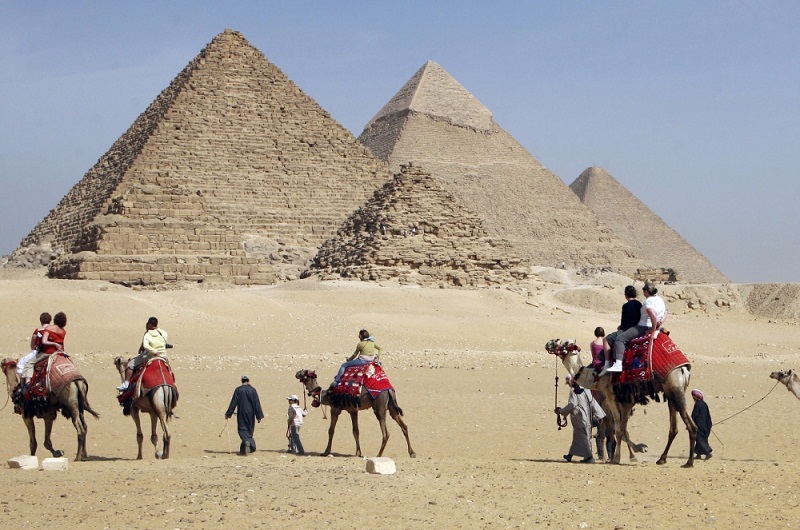 Two German researchers have apologized for unauthorized entry to Giza pyramids last April, an incident that led Egypt's Antiquities Ministry to accuse their archaeological mission of robbing antiquities.
Dominique Goerlitz and Stefan Erdmann submitted an apology to the Ministry of Antiquities, stressing they had not intended any harm to the King Cheops Pyramid, which they entered last April.
They told state-run news agency MENA they hoped Antiquities Minister Mohamed Ibrahim would accept their apology, expressing readiness to pay for any damages. They said, however, they received no reply from the ministry.
Though the two Germans said they merely obtained a tiny sample from one of the pyramid's chambers, the minister accused the mission of stealing a cartouche from the ancient building. The minister had ordered an investigation in the pair's entry to the pyramid and said he was going to file a complaint to the UNESCO.
Edited translation from MENA