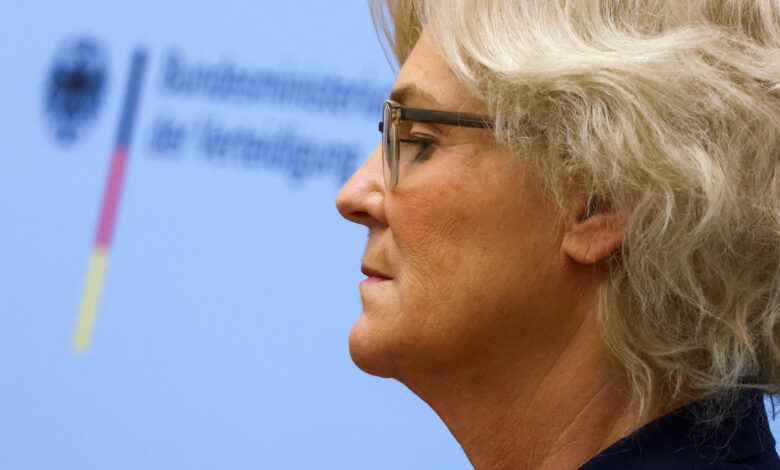 German Minister of Defense Christine Lambrecht has resigned, a ministry spokeswoman has told CNN, following growing skepticism about her suitability for the role against the backdrop of the Ukraine war.
"The focus on my person for months hardly allows objective reporting and discussion about the soldiers, the German armed forces and security policy issues in the interest of the citizens of Germany," Lambrecht said in a written statement. "Thus I have decided to resign from my office."
German Chancellor Olaf Scholz backed Lambrecht in December, calling her a "first-class MoD," according to government spokesman Wolfgang Büchner, and reiterated support for her in January.
However, Lambrecht has faced growing criticism as Germany is under increasing pressure to ramp up military support for Ukraine, which has been insignificant compared to support from other Western allies during her time as minister.
At the outbreak of the Ukraine war, Lambrecht pledged to deliver 5,000 helmets as military assistance to Ukraine. At the time, Poland's Prime Minister Mateusz Morawiecki called the move a joke.
Lambrecht's resignation comes just days before a high-profile meeting at the Ramstein US Air Base in Germany on Friday to discuss further support for Ukraine. Her successor has not been announced.
Lambrecht was also criticized after her son posted about taking a ride in a military helicopter on social media, as well as for a clumsily delivered New Year's Eve address which was disrupted by the sound of firecrackers.