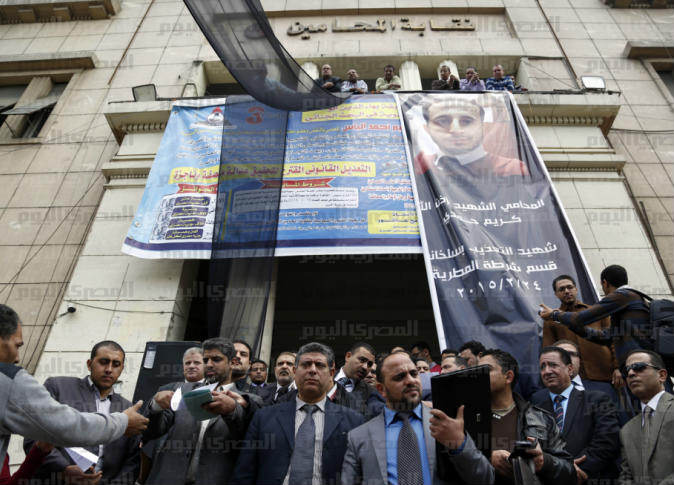 Dozens of lawyers protested outside the courtrooms complex in Basyoun, Gharbiya, on Tuesday morning, condemning an alleged assault by a policeman on one of their colleagues.
The lawyers claim that their colleague was attacked by the policeman, sustaining cuts and bruises to his face.
The altercation occurred when the policeman ordered the lawyer's relatives to park their tuk tuk away from the court's security deployment, to which the lawyer objected, according to eye-witnesses.
The lawyers said their colleague was assaulted "for no reason and while doing his job, on his way to the court."
They abstained from attending court sessions as part of the protest.
Gharbiya security department responded to the protests by deploying Central Security Forces personnel and armored vehicles to secure the area.
Edited translation from Al-Masry Al-Youm