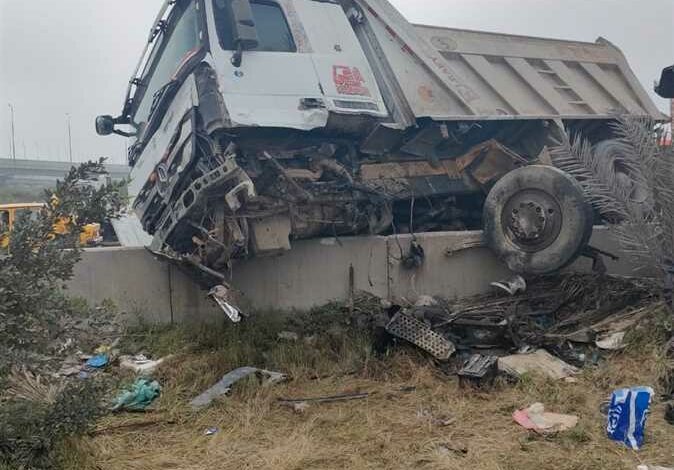 Four people were killed and nine others were injured in a collision between two trucks and a motorized tricycle on al-Wady Agricultural Road in al-Saf area, Giza Governorate.
The injured were transferred to hospital. They suffered from bruises of varying degrees and their health condition did not allow them to be questioned.
Ambulances transported the deceased to the hospital morgue, following authorizing from the Public Prosecution after ensuring that there was no criminal suspicion surrounding the incident.
Police authorities moved to the accident scene to remove the remains of the collision and seize the vehicles involved in the accident for examination.
The Public Prosecution began investigations and ordered the arrest of the drivers involved.
During interrogations, one of the drivers denied any negligence or reckless driving, claiming he was surprised by the other in the midst of the collision and was unable to use the breaks. 
The Public Prosecution requested police investigations into the incident, and ordered that the drivers be brought before the Forensic Medicine Authority to take blood samples for drug analysis.
Prosecutors requested that the General Administration of Forensic Investigation conduct the necessary inspection of the accident scene, and assigned the specialized technical engineer to examine the two vehicles at the scene of the accident.