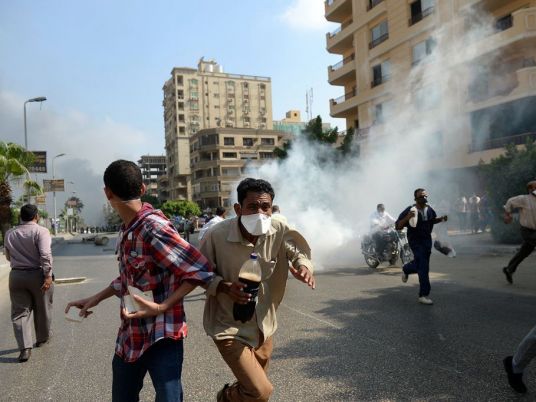 The Giza Criminal Court has sentenced a defendant to life imprisonment, 52 others to 15 years in prison and two others to one year in prison.
One other defendant was sentenced to three years' imprisonment and 10 others were acquitted. The court ordered the convicted persons to pay damages towards the Giza Governorate, the Faculty of Engineering, the Giza Zoo and the Orman Garden as a result of the al-Nahda sit-in.
The prosecutors referred the accused to the Criminal Court on charges of participation in a gathering of more than five people in al-Nahda Square that endangered peace and public security and intimidating citizens, especially political opponents.
They were also accused of resisting of police officers ordered to disperse the sit-in, murder, attempted murder, sabotage, and blocking roads, aiming to suspend the 30 June road map and change the system of governance using force.
Edited translation from Al-Masry Al-Youm