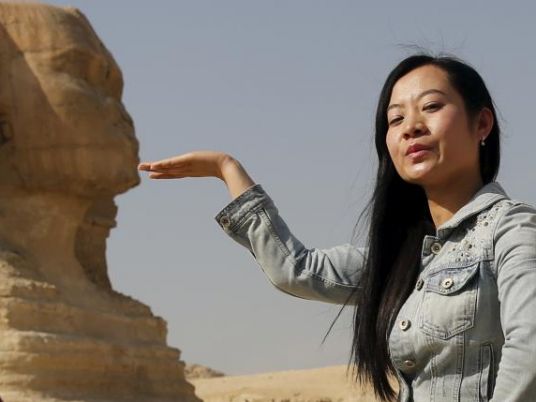 The Giza Pyramids touristic area generated in November revenues estimated at LE5.2 million, with an increase of 18 percent, compared to LE4.4 million in October, Al-Borsa news reported.
Ashraf Mohie, director of the Giza Pyramids archaeological area, said that the number of visitors increased notably from around 98,000 in October to around 131,000 in November.
He attributed the increased rates during the month of November to the start of the winter holiday season in Egypt when tourists usually head to major archaeological sites.
December revenues, up until the 21st of the month, had reached LE4.2 million. Mohie expected the total revenues by the end of the month to exceed LE5 million.
According to Al-Borsa, the 130,800 visitors to the Giza Pyramids plateau in November — generating LE5.2 million in revenues — included: 22,917 foreigners; 3,604 foreign students; 42,820 Egyptian and Arab visitors; and 61,494 Egyptian students.
In comparison, in October there were 98,633 people who visited the area, including: 22,012 foreigners; 4,014 foreign students; 44,949 Egyptians and Arab; and 27,689 Egyptian students.
Edited translation from Al-Masry Al-Youm