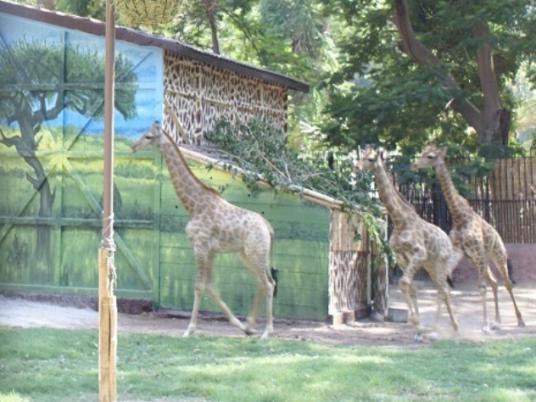 Egypt's Ministry of Agriculture on Sunday began procedures to close the Giza Zoo for a maximum of 18 months as it undergoes renovations.
Ticket prices for the zoo are expected to rise after its development.
The head of the Central Administration for Zoos Mohamed Ragaie explained that ticket prices tend to rise following the reopening of the zoo after development work.
During a telephone interview with Lamis al-Hadidi on Egypt's "Last Word" (Kalema Akhera) show on Saturday, Ragaie said that the current ticket price – five LE – is unfair to the zoo in light of the high prices of contracts, nutrition and veterinary medicines, and that raising the price to range from LE 25-30 is being studied.
The animals will be in the custody of the developer represented by the Military Production Company for Projects and Engineering Consultancy during the development period of the zoo, he assured.
An Agriculture Ministry statement explained that, as of July 9, the development project to renovate the Giza Zoo and Orman Garden will commence.
The ministry assured that the development will maintain the historical character of the zoo and preserve its rare plants.
The statement added that the development aims to revive the Giza Zoo as an open area with green spaces, making the zoo similar to open international parks without barriers.
The highest international safety standards will be applied in cooperation with the International Federation of Zoos and under the supervision of the African Federation of Zoos, the statement assured.