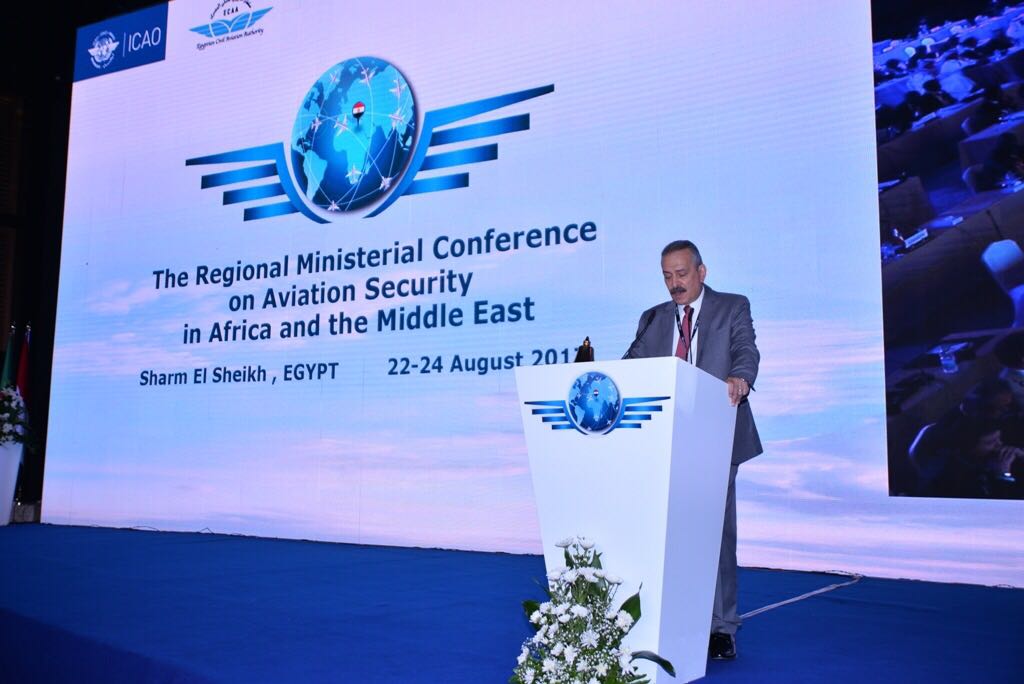 Chairman of International Civil Aviation Organization (ICAO), Dr Bernard Eliot, hailed tourist sites around the al-Souk al-Qadem and al-Sahaba mosque areas, during a visit to Sharm al-Sheikh city on Tuesday, the state-run Middle East News Agency (MENA) said.
Sharm al-Sheikh is qualified as an attractive tourist destination worldwide, Eliot said while wandering al-Souk al-Qadem alongside Minster of Civil Aviation, Sherif Fathy, Governor of South Sinai, Major General Khaled Fouda and the delegates participating at Civil Aviation Security Conference.
The Civil Aviation Security Conference runs from August 22 to the 24. The gathering titled "Global Aviation Security Plan (GASP): The Roadmap to Foster Aviation Security in Africa and the Middle East",  will discuss the implementation of the GASP plan adopted at the 39th General Assembly meeting of ICAO, held in Montreal, Canada in 2016.
Delegations from 65 countries and ten international organizations are attending the conference, including transport and aviation ministers from Africa and the Middle East, members of Arab and African aviation authorities, a large number of representatives from international civil aviation organizations, aviation security experts, international travel companies, and international airlines.
Edited Translation from Al-Masry Al-Youm