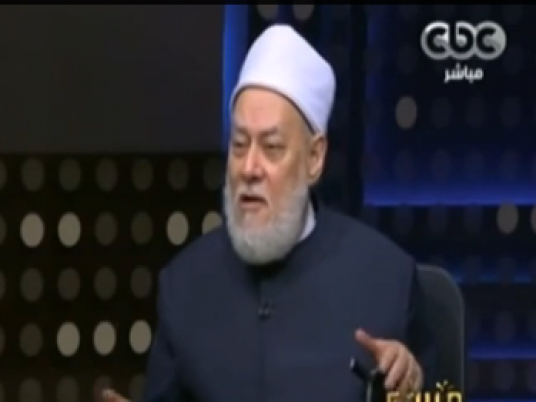 Egypt's former mufti Ali Gomaa has described President Abdel Fattah al-Sisi as "sent by Allah to relieve Egypt of distress", adding that it is also God who will destine him to success.
"Indeed, Allah supports Sisi, eat your heart. He [God] brought him to spare us the suffering," the former mufti told satellite TV channel CBC late Saturday.
"It was Allah that brought Adly Mansour (Egypt's former interim president) may God be pleased with him, Mohamed Morsi and finally al-Sisi," Gomaa said during the interview, using a phrase that is traditionally said when referring to the Prophet Muhammad's companions.
Edited translation from Al-Masry Al-Youm