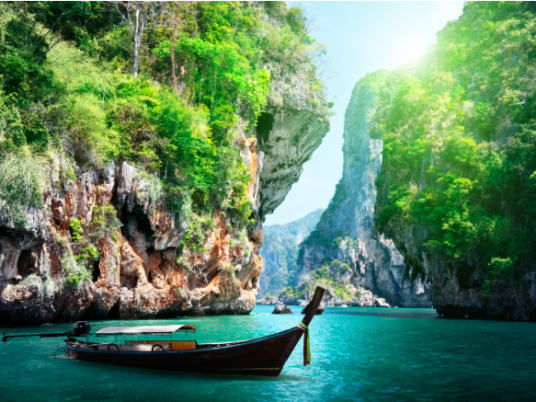 Want to relive your trip to Thailand or travel to your bucket list destination without leaving home? Google Maps has captured images of more than 150 places and landmarks across the country for armchair travelers.
Thailand is the latest country to be captured by the Google Maps Street View service, which currently stands at more than 65 countries.
The herculean task of charting the country's iconic landmarks and most stunning landscapes were given to Thai triathlete Panupong Luangsa-ard who traveled an estimated 500,000 km — 500 km of it on foot, reported Mashable.
For two years, the trekker traipsed through rolling hills, forests, tropical beaches, strawberry plantations, rice terraces and ancient ruins carrying an 18kg-backpack to capture 360-degree panoramic footage.
Highlights include the ruins of Wat Chaiwatthanaram Temple, a mystical Buddhist temple at Ayutthaya Historical Park.
Photos also provide impressively life-like close-ups of The Sanctuary of Truth, a temple made entirely of wood outside Bangkok, and Ancient Siam, known as the world's largest outdoor museum. Shaped like the country, the park is home to more temples (The Pavilion of the Enlightened) and The Old Market Town.
Before Thailand, Google also released new images captured for Sri Lanka and South Africa.