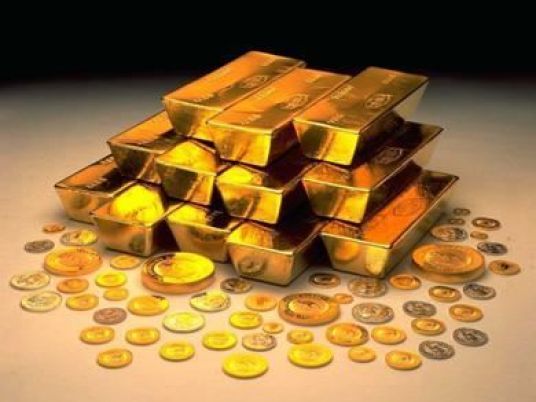 The Finance Ministry's public treasury issued gold medals commemorating the new Suez Canal last week that have been minted by the Egyptian Mint Authority (EMA).
Prior to the inauguration of the canal, the Finance Ministry had announced the government's intention to issue commemorative coins made of gold and silver worth between LE1 and LE5, in addition to gold medals that would be minted and sold to the public by the Ministry of Finance Public Treasury (MFPT).
The prices of the gold medals will vary depending on weight. Medals that weigh a quarter ounce will be sold for LE4,500 and those that weigh half an ounce will be sold for LE8,500. Meanwhile, medals that weigh a full ounce will sell for LE16,400 and the 2-ounce medals will be sold for LE32,000.
According to the privately-owned newspaper Youm7, the government has issued 18,000 gold medals and 100 copper medals, the latter which are brass- or gold-plated.
An official source told the economic newspaper Al-Mal that for the time being sales have been negligible, however he pointed to the possibility of more sales over the next few days.
The head of the MFPT, Mohammed Fathi, said that the MFPT has received a large number of orders for the gold medals. An important rare coin collector had even offered to pay LE50,000 to be the first to buy a gold medal.
Fathi confirmed last week that the MFPT has provided 90 kg of pure gold to celebrate the new project.
"The gold supplied for these minting purposes will not affect the state budget, as the MFPT has a large stockpile of gold, in addition to gold that has been melted down from old gold coins," Fathi said.