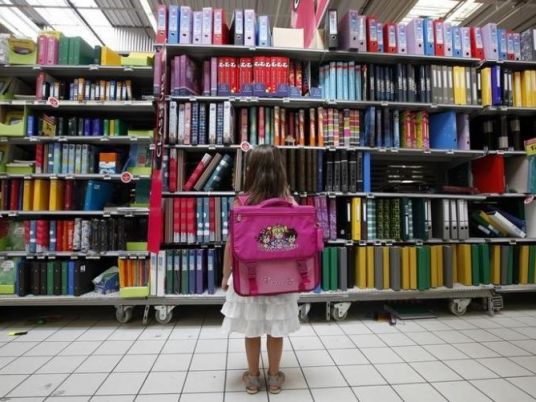 Following reports that Endowments Minister Mokhtar Gomaa hinted a potential suspension of religious studies classes in schools in an effort to fight escalating extremism, many Egyptians took to social media to express their outrage.
The alleged ministerial statement, which was circulated on social media at the beginning of this week, states that religious studies syllabi for both Islam and Christianity will be replaced by new syllabus called "Morals and Values".
In response to the backlash targeting the Endowments' Minister, the ministry released a statement denying that Mokhtar had said religious studies would be suspended.
The statement clarified that the minister had only said a new book would be issued to go hand in hand with the religious studies syllabi, noting that this book will mainly cover morals and values.
The statement read: "The 'Morals and Values' syllabi were revised by al-Azhar Grand Sheikh Ahmed al-Tayyeb and Pope of the Coptic Church Tawadros II. The Education Ministry is currently reviewing the books."
Egypt Independent was told by official spokesperson for al-Azhar, Ahmed Zarea, on Wednesday that the institution had not received any details of the "Morals and Values" syllabi as of yet.
Meanwhile, the Education Ministry also released a statement corroborating the Endowment Ministry's claim that religious studies would not be suspended. It also confirmed that the "Morals and Values" syllabi are currently under review by the ministry.
"These new syllabi will not be a substitute for religious studies; rather they will support them," the Education Ministry's statement read.
The Education Ministry did not clarify the nature of the content in the "Morals and Values" books. The syllabi department in the ministry was not available for comment.
Contrary to ministry statements on the matter, Bothina Keishk, first undersecretary to the Ministry of Education, slammed the idea of these suggested syllabi, describing them as "meaningless".
She added that teaching morals and values to students through books is not effective, calling on the ministry to transfer these syllabi into hands-on experience, rather than depending on theoretical methods.
"We really need teachers from al-Azhar and the Coptic Church to effectively teach the real essence of morals to students, through students taking part themselves," she explained to Egypt Independent.