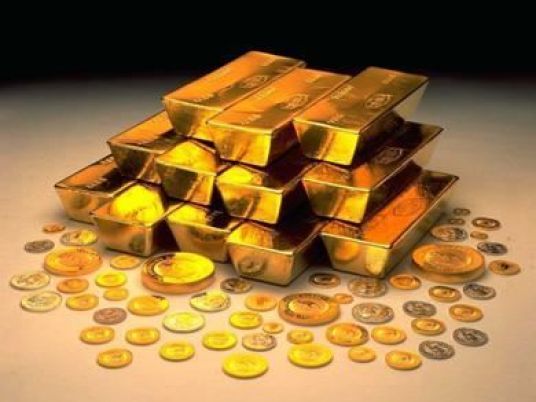 The Minister of Supply and Internal Trade Khaled Hanafy inaugurated on Tuesday an operation line for gold in coordination with the Saudi jeweler, L'azurde group, in an effort to ease both the sharp rise in gold prices and the financial burden on Egypt.
The significant rise in gold prices over the past few days led to a state of depression in gold sales and production, which required the authority to legalize 14 carat gold to be sold at standard specifications and affordable prices, said the chairman of the Hallmarks and Balances Authority, Mohamed Hanafy.
According to the Middle Eastern financial information portal, Mubasher, L'azurde has had its eye on Egypt as a market to expand since the opening of its first factory in the country 13 years ago. The jeweler now holds a 25 percent share in the Egyptian market.
In a joint press conference with L'azurde executive manager Selim Chidiac and Hallmark Authority chairman Hanafy, the supply minister announced that the Authority has approved gold of a value less than 18 carats on the Egyptian market.
Gold items of nine, 12 and 14 carats have been stamped by the authority, as well as items weighting less than 18 grams, said Hanafy.
Gold prices have witnessed a significant increase on the local market in recent years, and even more so since the fall of the Egyptian economy against the dollar since the spring. The price of gold, linked to the US dollar exchange rate, rose sharply on the black market in recent weeks, despite maintaining rates close to LE8.78 in the official market.
The legal approval of 14 carat gold is a quantum leap in the market of gold and jewelery in Egypt, said CEO of L'azarde in Egypt, Ehab Ibrahim.
L'azurde conducted studies prior to launching its 14 carat operation line in Egypt, and found a significant market demand for quality pieces of a high carat at affordable prices, Ibrahim added.
The price of 14 carat gold ranges between LE270 and LE300 per gram, he said, and items of this value can be exchanged at jewelery shops, as can gold items of a value of 18 and 21 carat.