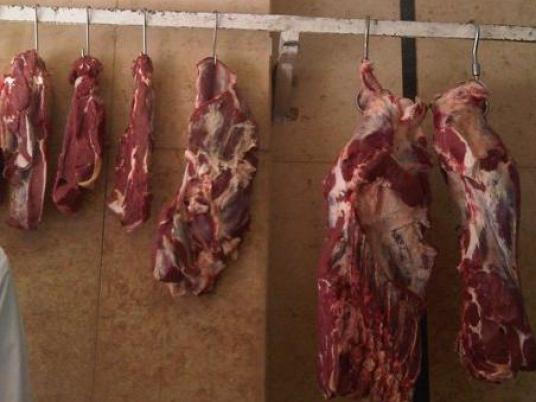 Agriculture Minister Mohamed Reda Ismail has begun negotiations with the Sudanese government on how Egypt can import live Sudanese calves to increase the country's supply of meat and help lower prices.
The government is planning to import more than 5,000 calves monthly to be sold on local markets at a maximum price of LE25 per kilo, after ensuring the meat satisfies international health standards set by the World Organization of Animal Health and the Food and Agriculture Organization, the Agriculture Ministry said.
An agricultural delegation led by the minister will begin a visit to Sudan on Wednesday to meet a number of Sudanese breeders to negotiate an appropriate purchasing price so that the meat can be sold on the market at LE25 a kilo, a ministry source told Al-Masry Al-Youm.
The ministry said imported calves must be no more than 3 years old and weigh no less than 350 kg to have the same quality as the meat imported from Europe.
Translated from Al-Masry Al-Youm