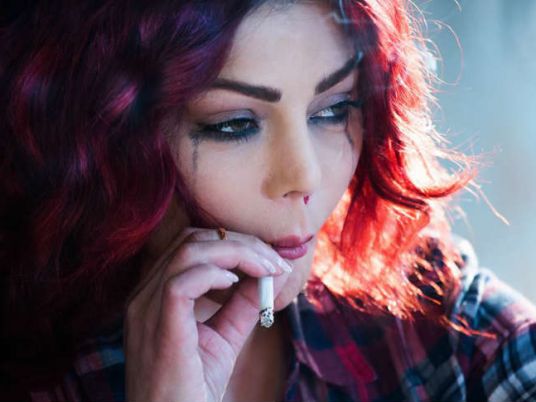 Fourteen percent of scenes from TV series screened during the holy fasting month of Ramadan contained smokers and addicts, according to a report by the Social Solidarity Ministry, which auspices an initiative for addiction-free TV drama.
Drug and cigarette addicts featured in 990 scenes (a total of one hour and 48 minutes) during series aired during the first half of the holy month, traditionally a prime time for TV shows, according to data from the ministry's Drug Control and Addiction Treatment Fund.
One show, "Hawari Bucharest" (The Alleyways of Bucharest), had smoking and drug addiction-related scenes accounting for nearly 50 percent of the show, according to the report.
The report lauded "Zahab w Awda" (To and Fro), for its thorough commitment to the ministry's initiative, having none of its scenes with a smoker or a drug addict.
The ministry had set several standards for awarding TV shows which commit to its campaign.
Egypt's Health Ministry said in 2014 that smoking-related deaths in the country stand at 170,000 cases annually, and that Egypt is among the world's top 10 tobacco consumers.
Edited translation from Al-Masry Al-Youm