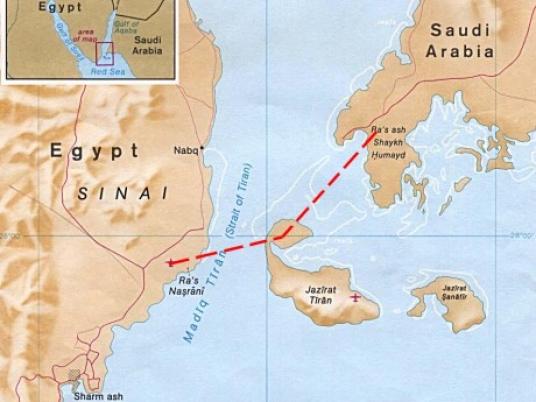 President Mohamed Morsy's office said Tuesday that it expects to soon begin a joint project with Saudi Arabia to build a bridge between the two countries across the Gulf of Aqaba.
Saudi officials expressed a desire to begin implementing the project during Morsy's visit to the country early this week, presidential spokesperson Yasser Ali told reporters on Tuesday.
The King Abdullah Bridge was first proposed in the 1980s but but has since been shelved. The ambitious 50-kilometer land-sea bridge would link the resort city of Sharm el-Sheikh with the northern Saudi Arabian area of Ras Hamid and would allow travelers to cross between the two countries in 20 minutes. Experts say that it would take three years to build.
Former President Hosni Mubarak dismissed the project in 2008 without giving a reason, but state-owned newspapers reported at the time that the project would have a negative impact on the Western-style tourism industry in Sharm el-Sheikh.
Ali said the project has regained momentum because of "the mutual political will" supporting the construction.
Foreign Minister Mohamed Kamel Amr said earlier this month that the bridge would have many benefits but that the technical and financial aspects of the proposal must be studied carefully.