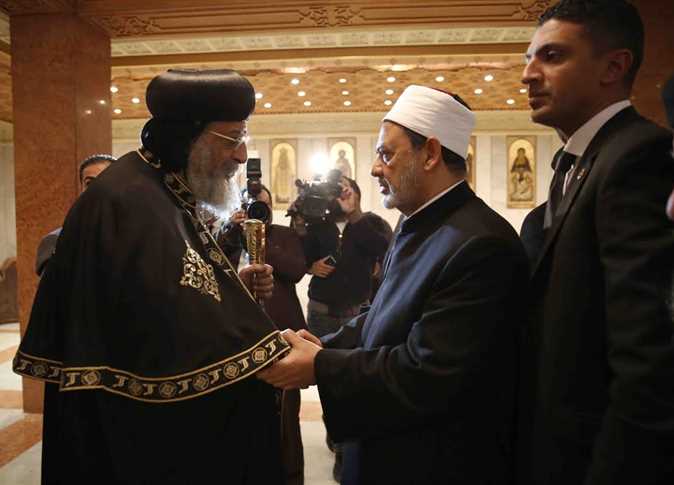 Egypt's Grand Imam of Al-Azhar Sheikh Ahmed al-Tayyeb, accompanied by a delegation of several Azhar and Endowments Ministry scholars, paid a visit to St. Mark's Coptic Orthodox Cathedral in Cairo to extend Christmas greetings to the Pope of Alexandria and Patriarch of St. Mark Tawadros II.
During the visit, Tayyeb wished Egypt's Copts a joyful Christmas holiday.
Meanwhile, Minister of Awqaf (Endowments) Mohamed Mokhtar Gomaa sent a delegation from the Ministry to extend Christmas greetings to all Christian churches and sects, stressing that Egypt represents a unique model of national unity based on coexistence and a belief in equal rights for all citizens, regardless of religious affiliation.
There are 15 million Copts who live in Egypt, which is equivalent to more than 15 percent of the country's total population, according to a statement issued by Pope Tawadros's deputy Bishop Daniel in 2017.