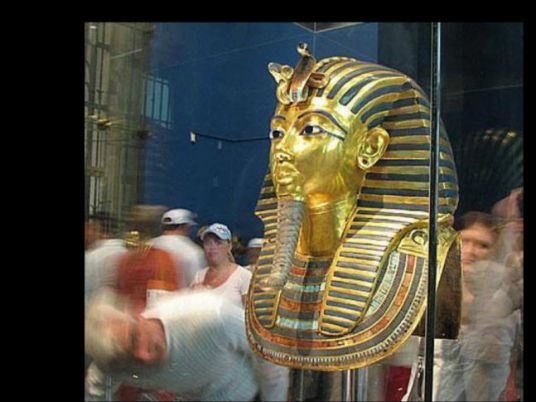 Grand Egyptian Museum Director Tareq Sayyed denied news about a fracture in King Tutankhamun's throne chair, saying that the items belonging to Tutankhamun's exhibit, which includes 1,700 pieces, will be transferred to the new museum by the end of December 2017, a few months before it opens.
A photo that was published and purported to be Tutankhamun's throne, which resulted in rumors about the chair, was in fact a small table that was discovered in the Dahshur area in Egypt. It does not belong to any of the royal belongings and is being restored.
In an interview with Al-Masry Al-Youm, Sayyed indicated that though some pieces of the table were broken during the process of restoration, thanks to the specialized restoration centers of the museum, they were quickly repaired.
The museum will open in May 2018, according to Sayyed, as long as the original plan is carried out and suitable funding is provided. Approximately 70 percent of the concrete work has been completed, which is 27 percent of the whole construction.
To date, nearly 17,500 artifacts have been transferred to the new museum, which is historic, Sayyed added. No archaeological losses occurred during the transfer of the relics and more than 10,000 pieces have been restored. A total of 50,000 relics will have been transferred to the museum by the time the museum is inaugurated.
Edited translation from Al-Masry Al-Youm