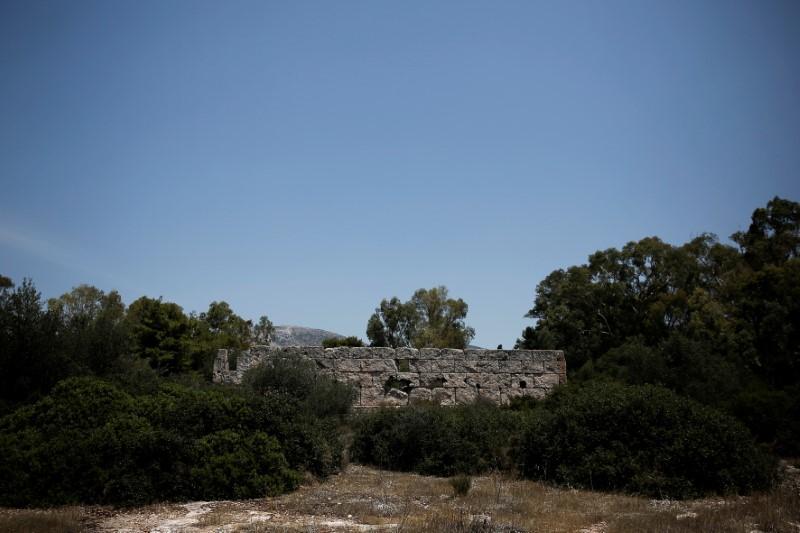 Greece welcomed a decision by senior archaeologists to conditionally permit a major tourism project in Athens on Wednesday, saying it cleared the way for the country to turn the site into one of Europe's biggest coastal resorts.
The 8 billion euro ($9.39 billion) project to develop the disused Hellenikon airport site is a key term of Greece's international bailout and is closely watched by its official creditors and potential investors in the crisis-hit country.
Greek developer Lamda signed a 99-year lease with the state in 2014 for the 620-hectare (1,530-acre) area, once the site of Athens airport. But the project has faced delays, partly over a long-running row between developers and those who fear it will destroy the environment and cultural heritage.
After three inconclusive meetings in recent weeks, the Central Archaeological Council, an advisory body, recommended on Tuesday that about 30 hectares (74 acres) of the 620-hectare plot under the project be declared an archaeological site.
"The decision is fine," Deputy Economy Minister in charge of investments, Stergios Pitsiorlas, told Reuters. "The fact that a small area is declared of archaeological interest shields the whole process from future litigation."
Pitsiorlas said the recommendation meant that archaeologists will have a closer supervision of construction work.
Backed by Chinese < and Gulf funds, Lamda submitted its detailed development plan for Hellenikon in July, setting off a licensing process which will wrap up with a decree.
The Council approved the plan on Tuesday and designated specific areas where construction should not be allowed. It was not immediately clear how the Council's recommendation could affect Lamda's construction plan.
Lamda said it was waiting to be officially notified over the decision before making any comment.
The recommendation is not binding, however, the culture ministry always respects the body's decisions.
Greece on Monday overcame another hurdle to the project by winning an appeal over objections by forestry officials.
Hellenikon has become a major political issue in Greece, which is slowly emerging from a multi-year debt crisis.
Prime Minister Alexis Tsipras, whose leftist party strongly opposed it before coming to power in 2015, is now seen as keen to implement the deal to help boost economic activity and reduce unemployment, the euro zone's highest.
Referring to the council's decision, Deputy Foreign Minister Yiannis Amanatidis said it was "a complicated process which was resolved in the best possible way".