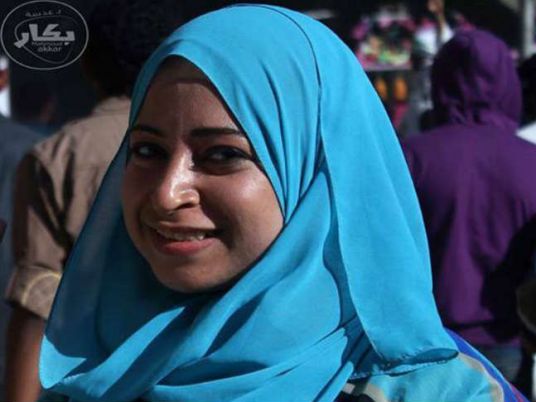 A press freedom advocacy group has criticized the condition of journalism in Egypt, while marking the first anniversary of the death of Al-Dostour journalist, Mayyada Ashraf.
A statement issued on the occasion by the Committee to Defend Press Independence has described the conditions in which journalists have to work as deplorable, criticizing the ongoing "encroachment upon their financial, moral and even physical rights without any intervention by concerned state authorities."
Ashraf was killed in March 2014, while covering the clashes between police forces and supporters of toppled president Mohamed Morsi in Cairo's Ain Shams.
Her rights have not been claimed "neither when she was alive nor after her death", the statement added.
Bashir al-Adl, the committee's rapporteur, called on prosecutors to investigate journalists' deaths and to refer their perpetrators to justice.
Since the uprising that toppled former president Hosni Mubarak in 2011, 11 Egyptian and foreign journalists have been killed on duty, while covering various incidents of violence.
Press freedom advocates have decried what they view as a crackdown on free journalism under the government of President Abdel Fattah al-Sisi.
Several international reports have shown Egypt's decline in rankings related to press freedom over the past few years.