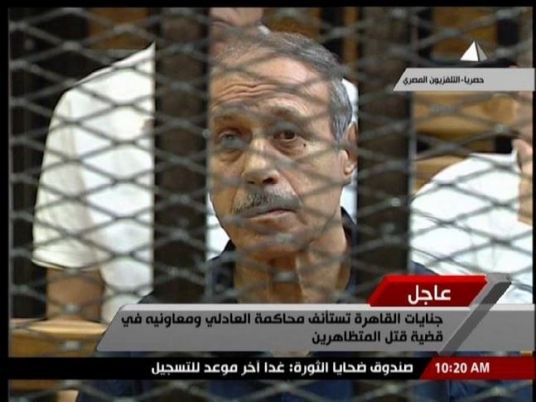 The former Minister of Interior, Habib al-Adly, filed a lawsuit to demand the refund of his confiscated sums of money, amounting to about LE17 million, after obtaining an acquittal in a financial corruption case.
The lawyer of Adly submitted an appeal against the first-degree ruling issued in Adly's favor to oblige the Public Prosecutor and the Minister of Justice to return an amount exceeding LE17 million in local and foreign currencies.
There will also be compensation paid to him at an amount of LE100,000 for the damages he suffered as a result of the seizure of his money in the case of appropriating funds of the Ministry of Interior, of which he was acquitted.
The lawsuit requested to refund LE5 million, 20,000 euros, 61,000 sterling pound, and US$186,000, with legal benefits estimated at 4 percent annually, from June 14, 2011, as well as material and moral compensation for damages that befell him.
Adly's lawyer said during the lawsuit that the value of the compensation granted to the former Minister of Interior is not commensurate with the size of the damage that occurred to him, calling for an increase in the value of compensation.