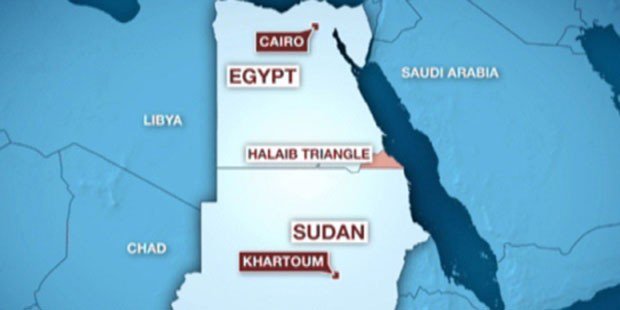 In the midst of a growing political crisis between Egypt and fellow Nile Basin countries, Sudanese Foreign Minister Ibrahim Ghandour reasserted his country's claim that the regions of Halayeb and Shalateen are Sudanese, not Egyptian territory.
"The Sudanese people will not forget Halayeb, and will hand it over, generation after generation," he said, adding, "we do not want Halayeb to be a cause of a fight or combat between Sudan and Egypt," he told Qatar's Al Jazeera TV channel.
The Foreign Minister went on to say that "we have a firm belief that the Saudi-Egyptian agreement [regarding the region] touches a precious part of our maritime borders."
"Either we agree with Saudi Arabia [which supports Sudan in the matter] or resort to the international law."
According to the host of the program, an agreement was signed between Saudi Arabia and Sudan in 1974 recognizing Halayeb as belonging to Sudan.
The Halayeb and Shalateen issue was renewed after Cairo and Riyadh earlier this year signed a maritime demarcation agreement stipulating that the sovereignty over the Egyptian-administered islands of Tiran and Sanafir would be transferred to Saudi Arabia.
In his comments, Ghandour pointed out that Khartoum had contacted both Cairo and Riyadh following the Egyptian-Saudi treaty but has as of yet not received any response.
Meanwhile, a number of member of the Sudanese parliament has threatened to move the case into the international arena, mentioning a potential lawsuit against Egypt due to the country's "continuing assaults on the citizens of the Halayeb region".
Edited translation from Al-Masry Al-Youm