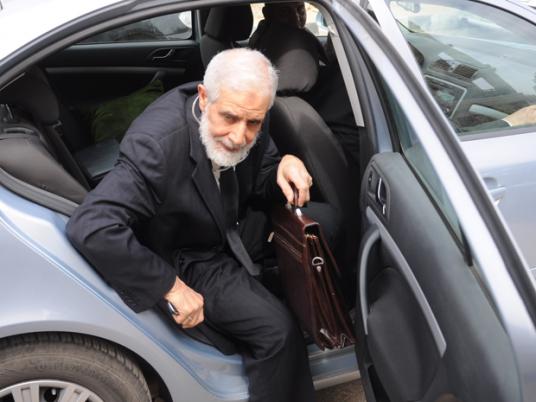 Islam Shahwan, spokesperson for the Hamas Interior Ministry, on Wednesday denied news of the death of Muslim Brotherhood Deputy Guide Mahmoud Ezzat in Gaza days ago.
"Ezzat is not in Gaza in the first place," he said.
The "Brothers without Violence" movement had posted on Facebook that Ezzat was killed by armed groups in a hotel in the Gaza Strip.
Speculated to be in Gaza, Ezzat became acting supreme guide of the Brotherhood when Mohamed Badie was arrested by the Egyptian authorities on charges of inciting the violence that followed the ouster of President Mohamed Morsy.
An Egyptian court ruled Tuesday that Hamas is a terrorist group and banned all its activities, pending investigation into its involvement in acts of sabotage and collaboration with the Brotherhood during the January 2011 revolution.
Edited translation from MENA