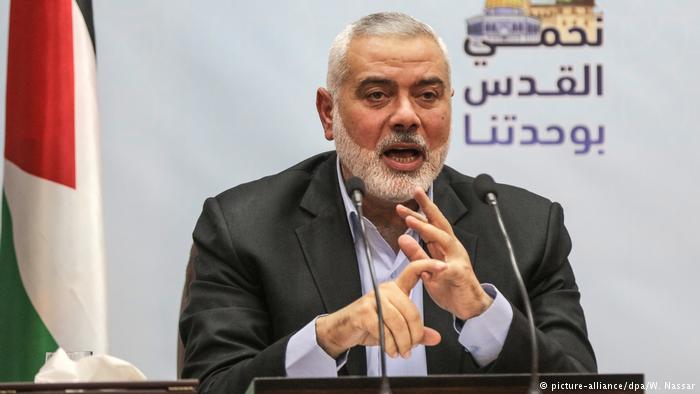 Delegations from the Palestinian factions Hamas and Islamic Jihad arrived in Cairo on Sunday to hold reconciliation talks mediated by the Egyptian General Intelligence Service.
Hamas political bureau member Mahmoud al-Zahar said that Ismail Haniyeh, chairman of the political bureau, is heading the movement's delegation, which also includes members Rawhi Mushtaha and Khalil al-Haya.
In statements to Al-Masry Al-Youm, Zahar said that the visit to Cairo aims at holding talks on Egyptian-Palestinian and Palestinian-Palestinian relations.
Zahar pointed out that Egyptian mediation is exerting efforts on the thorny issues with the Israeli occupation, pointing out that there is no disagreement between Hamas and Egypt.
He called on Egypt to exert pressure on Palestinian President Mahmoud Abbas to implement what has been agreed upon recently or in the past.
Zahar stressed that the decision taken by the Palestinian Authority to stop US aid to the Gaza Strip and the West Bank is wrong. The assistance does not come to the Palestinian president in person, but to the Palestinian people who suffer.
He explained that the population bloc living within the occupied territories does not benefit from those funds, but the people trapped in Gaza Strip and the West Bank West are those who benefit.
He stressed that these funds go to NGOs and humanitarian assistance, and the situation in Gaza is always raised in all meetings with Egyptian mediators.
Meanwhile, a delegation of the Islamic Jihad movement, headed by Ziad al-Nakhla, also arrived in Cairo earlier on Sunday for talks with Egyptian officials on reconciliation issues, ending the Palestinian division, and a truce between the Palestinian factions and Israel.
Egypt is sponsoring a Palestinian reconciliation file between Fatah, Hamas and Palestinian factions to end the division between them since Hamas took over the Gaza Strip in 2007.
In October 2017, Fatah and Hamas signed an agreement in Cairo to allow the government to administer Gaza and the West Bank, but its implementation then stalled amid disagreements between the two movements.
Edited translation from Al-Masry Al-Youm