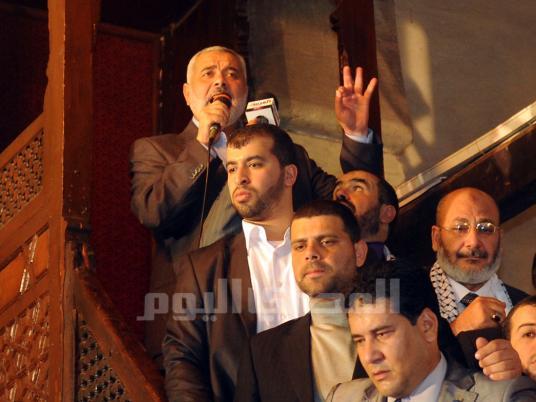 Palestinian faction Hamas has reiterated it had not been involved in any bloody assaults on Egyptian security forces, accusations frequently voiced by Egyptian security and media, but said it does not rule out an Egyptian military strike on Gaza, Anadolu Agency reports.
Egyptian police has in many occasions accused Hamas, the Palestinian offshoot of the Muslim Brotherhood, of involvement in bloody attacks against police and army forces in the Sinai Peninsula that left hundreds of personnel dead.
Senior Hamas leader Salah al-Bardaweel said Monday accusations by Egyptian media against the group were baseless. "We do not interfere in the internal affairs of any Arab country…all that's being said in the Egyptian media are lies and fabrications," he said.
Bardaweel accused Israel and the United States of inciting Egypt on attacking Gaza. "We won't allow anyone to attack us and we won't remain silent if any Arab party does so."
Hamas's politburo chief, Ismail Haniyah, stressed that despite the blockade Egypt is imposing on the Hamas-run Gaza Strip, "the Egyptian army is never an enemy to the movement," adding that Hamsa and its Ezz Eddin al-Qassam Brigades will not get into a military confrontation with any Arab party.