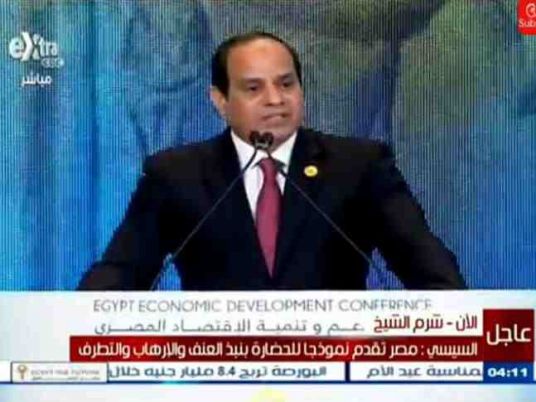 Germany's economy minister on Saturday invited the Egyptian president for a state visit to Germany, the newspaper Handelsblatt reported in its online edition.
Sigmar Gabriel handed over the invitation on behalf of German Chancellor Angela Merkel when he met President Abdel Fattah al-Sisi on Saturday morning.
"The state of the whole region depends on the stability or instability of Egypt," Gabriel told business representatives gathered for an investor conference in Sharm el-Sheikh, according to the newspaper.