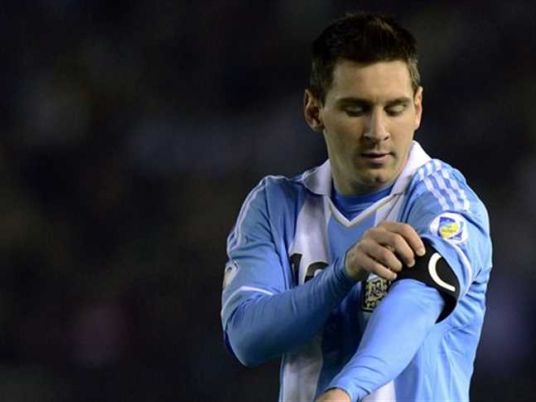 Former Antiquities Minister Zahi Hawass issued a statement apologizing to football superstar Lionel Messi over a press statement by Hawas to the Spanish media where he described Messi as a "fool".
There was a communication problem between Hawas and Messi during the latter's visit to archaeological sites in Egypt because Messi spoke only Spanish, Hawas said.
Communication was through a translator, who could not transfer to Messi the required enthusiasm, Hawas mentioned. Hawas said he expressed his anger toward the translator, not Messi, during a phone call with Il Mondo newspaper.
He expressed appreciation of Messi's football talents, describing him as an unrepeatable case of "genius".
Messi's visit to Egyptian archaeological sites is more important than visits by president and officials of other countries, Hawas pointed out, because he enjoys a higher popularity among Egyptian citizens.
Hawas concluded his statement by apologizing to Messi and his fans for the misunderstanding which occurred during his phone call with the Spanish media.
As reported earlier by Il Mondo newspaper, Hawas described Messi as "a fool", who did not show any response to his explanation of Ancient Egyptian history during a tour at archaeological sites. He added that Messi's face was like a stone and that he did not show any interest in what Hawas was saying.
Hawass continued, saying that the Argentinian superstar did not even care when he explained to him about the secret doors and the kings who ordered the construction of the pyramids.
He ended by saying, "Maybe all he cares about is football only."