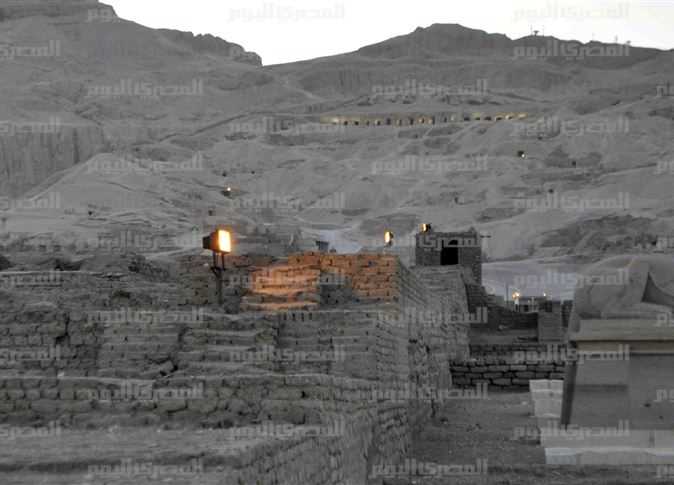 An Egyptian archaeological mission led by Zahi Hawass with archaeologists from the Antiquities Ministry, started excavation works in the Valley of the Monkeys on the West bank of Luxor, the Antiquities Ministry said in a statement on Friday.
The ministry said that the mission is to uncover a tomb dating back to the 18th dynasty.
Secretary General of the Supreme Council of Antiquities Mostafa Waziri said that the mission is working in the area in front of the tomb of king "Ay," successor of king Tutankhamun, because in 2010, the same mission found four foundation deposits indicating the existence of a tomb on the area.
The Ancient Egyptians used to dig foundation deposits after the completion of tombs, Waziri said.
He continued to say that most probably this tomb belongs ti one of Tutankhamun's family since, in 2010, the mission found a collection of knives and pottery vessels from the reign of king Amenhotep III father of king Akhenaten and grandfather of King Tutankhamun.
It is also known that king "Ay" succeeded Tutankhamun and married his wife Queen Ankhesenamun, the statement said.
The Valley of the Monkeys is a section of the Valley of the Kings and is known as the Western Valley, but the area inhabitants called it the "Valley of the Monkeys" because of the paintings on one of the walls of the tomb of King "Ay" depicting 12 monkeys, the ministry said.