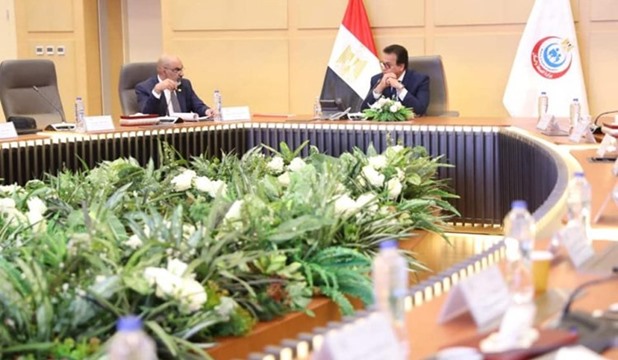 Minister of Health and Population Khaled Abdel Ghaffar directed the new board members of the General Authority for Health Insurance to draw up a plan for the optimal operation of the new administrative capital's hospital, in accordance with modern management systems.
Abdel Ghaffar's directives came during his meeting with the authority's board members headed by Mohamed Dahi, as they discussed the mechanisms related to the affairs of health agency's employees, its budget and its new investment plans, said Spokesman for the Health Ministry Hossam Abdel Ghaffar.
The health minister lauded the authority's key role in offering medical services to citizens, stressing his ministry's keenness to provide all forms of support to ensure the sustainability and improvement of health insurance services across the country, the spokesman added.
They also probed how to maximize the authority's financial returns, so that they could be used in developing health services and modernizing medical devices.
Abdel Ghaffar stressed the necessity of providing training courses for medical staffers at the authority, with a view to raising their efficiency and upgrading their expertise.