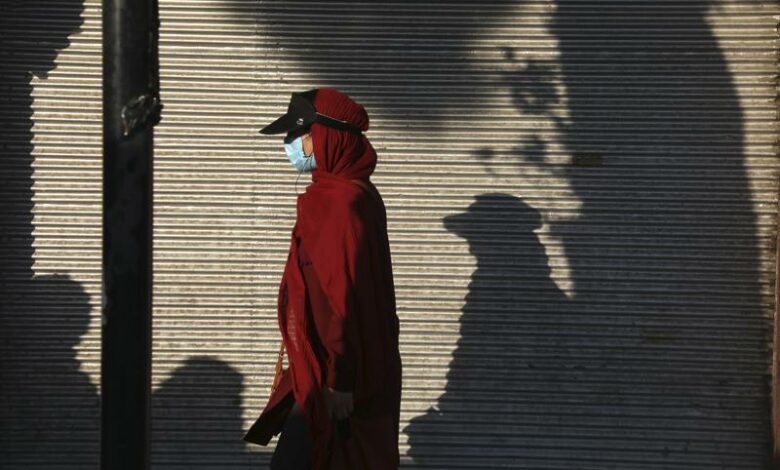 The Ministry of Health and Population in Egypt revealed on Tuesday new symptoms for coronavirus amid the spread of Omicron variant.
A statement by the ministry said that the symptoms included shortness of breath, a decrease in the percentage of oxygen in the blood by 92 percent and a disturbance in the degree of consciousness and a continuous rise in temperature.
The Ministry of Health and Population stated that if you feel the usual symptoms of infection with coronavirus, you should go to the hospital immediately.
Other instructions are to go to the chest diseases clinic or the emergency department in one of the hospitals affiliated with Health and Population Ministry.
She also stressed that, according to the recommendations of the World Health Organization issued on May 27, 2020.
The disappearance of symptoms for a period of 10 days from infection is an indicator of the patient's recovery from coronavirus.
The Ministry of Health and Population continues to raise its preparations in all Governorate.
Following up on the situation on the ground regarding the COVID-19, and take all necessary preventive measures against any viruses or infectious diseases is also required.
The Egyptian Ministry of Health and Population on Saturday issued a warning against going to crowded places such as shops, malls and places due to the risk of coronavirus infection.
It also advised to maintain social distancing of not less than one meter between shop goers, and stressed the utmost importance of being vaccinated.
The spokesperson for the Ministry of Health and Population, Hossam Abdel-Ghaffar, said on Saturday that Egypt is witnessing the fifth wave of the coronavirus pandemic, and in terms of the epidemiological situation.
"We have an increase in the number of infections, but it is not accompanied by an increase in hospitalization rates."
He attributed the reason for this to the fact that the country exceeded 43 percent of the vaccination of the target groups with various vaccines, in addition to the fact that the symptoms of Omicron are less severe than other mutant ones.