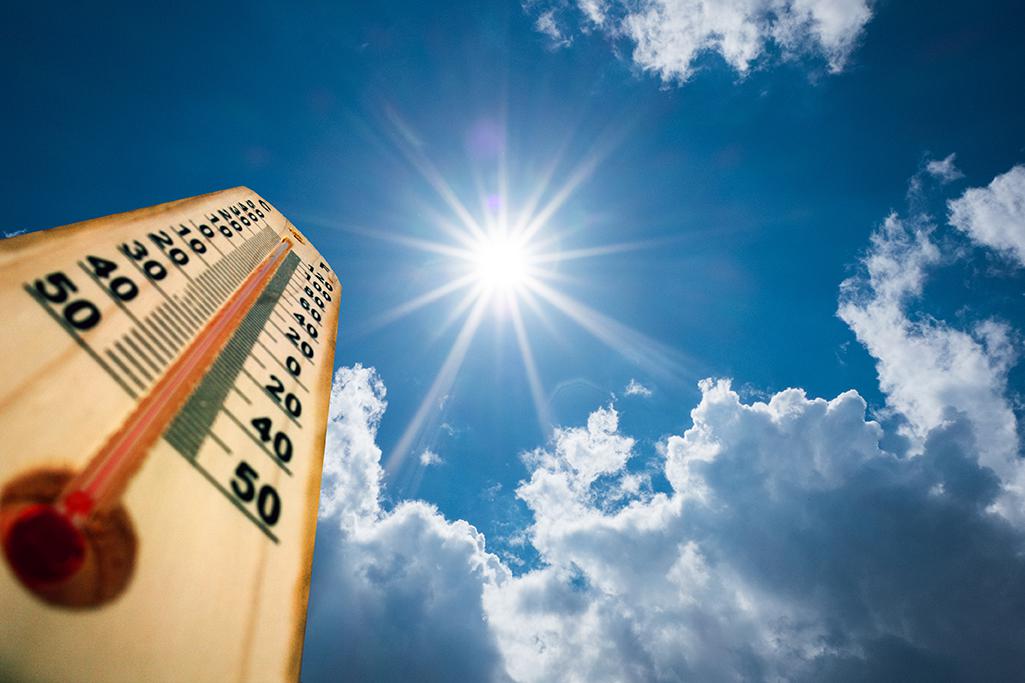 Chairman of the Egyptian Meteorological Authority Ahmed Abdelaal warned of a heat wave starting Tuesday that would reach its peak on Thursday. Cairo should record a high of 44C.
On Friday, temperatures will decrease by three or four degrees, and on Saturday will further decrease by five to six degrees.
On Sunday, temperatures will range between 33C and 34C in Cairo, he added.
The second half of spring in Egypt is characterized by higher temperatures than the summer but lower humidity levels, he pointed out.
Abdelaal advised fasting citizens not to expose themselves directly to the sun, to avoid exposure to it for long periods, to drink plenty of fluids during the period from suhoor to iftar, to wear a head cover, and to avoid foods containing salts.
Meteorologists forecast for Tuesday a gradual rise in temperatures. Moderate weather is predicted along the north coast, and hotter weather will prevail in the rest of the country.
Mist will impact visibility in the morning in the north. Low- and medium-level clouds are expected as well in the north.
Winds will be mostly northeasterly and moderate in strength,  active in Cairo and north Upper Egypt and the Gulf of Suez, possibly disrupting maritime navigation there.
Temperatures predicted for the following cities are: 33C in Alexandria, 39C in Cairo, 41C in Qena and 41C in Luxor and Aswan.
Waves in the Mediterranean Sea will be light to moderate and range between 1 to 1.5 meters in height, with northeastern to southeastern surface winds, while waves in the Red Sea will be moderate and range between 1.5 to 2 meters, with northwestern surface winds.
Very hot weather is predicted for Wednesday.
Weather temperatures are expected to range on the northwestern coast between 37C and 20C, on the northeastern coast and North Sinai between 40C to 20C, Lower Egypt and Cairo between 44C snd 23C, north Upper Egypt between 44C and 25C, and south Upper Egypt and Halayeb and Shalatin 44C and 30C.
Edited translation from Al-Masry Al-Youm