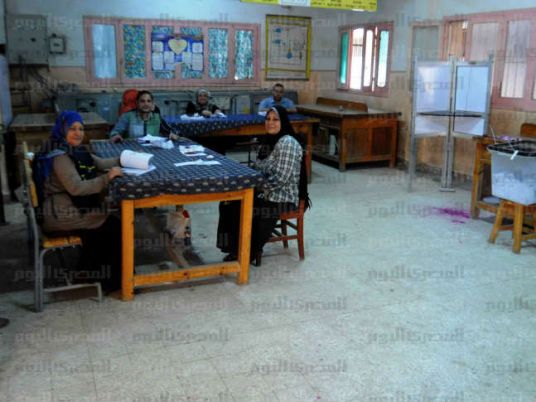 The High Elections Commission announced in a statement Thursday it would start accepting candidacy applications for the upcoming parliamentary elections starting 8 February.
Campaigning for the first phase will be between 26 February and 20 March, the commission said, with the second phase occuring be between 3 and 24 April, it added.
Article 39 of the law on political rights states that the elections commission should determine the dates for any scheduled election or referendum within 30 days after calling electors to vote, according to commission judicial sources. The sources pointed out that voters were called to election on 8 January last.
The sources stressed that the commission had no intension to postpone the elections.
The elections for House of Representatives will be conducted on two phases. The first will include the governorates of Giza, Fayoum, Beni Suef, Minya, Assiut, New Valley, Sohag, Qena, Luxor, Aswan, Red Sea, Alexandria, Beheira and Matrouh. The first phase of elections in Egypt should start on 22 and 23 March.
Expatriates included in the first phase are supposed to cast their ballot on 21 and 22 March.
The second phase which includes the governorates of Cairo, Daqahlia, Menufiya, Gharbiya, Kafr al-Sheikh, Sharqiya, Damietta, Port Said, Ismailia Suez, North Sinai, and South Sinai, should take place outside Egypt on 25 and 26 April, and domestically on 26 and 27 April.
The deadline for filing media follow-up requests is next Sunday.
The Egyptian Front Coalition selected 402 candidates who would run on behalf of the coalition on single seats
Mostafa Bakry, a spokesman for the coalition, said it had decided in a meeting Wednesday not to run on 25 seats on which public figures will be contesting.
Bakry added the coalition still insists that the Ganzoury electoral list was the main list the includes all civi fronts' candidates.
Edited translation from Al-Masry Al-Youm