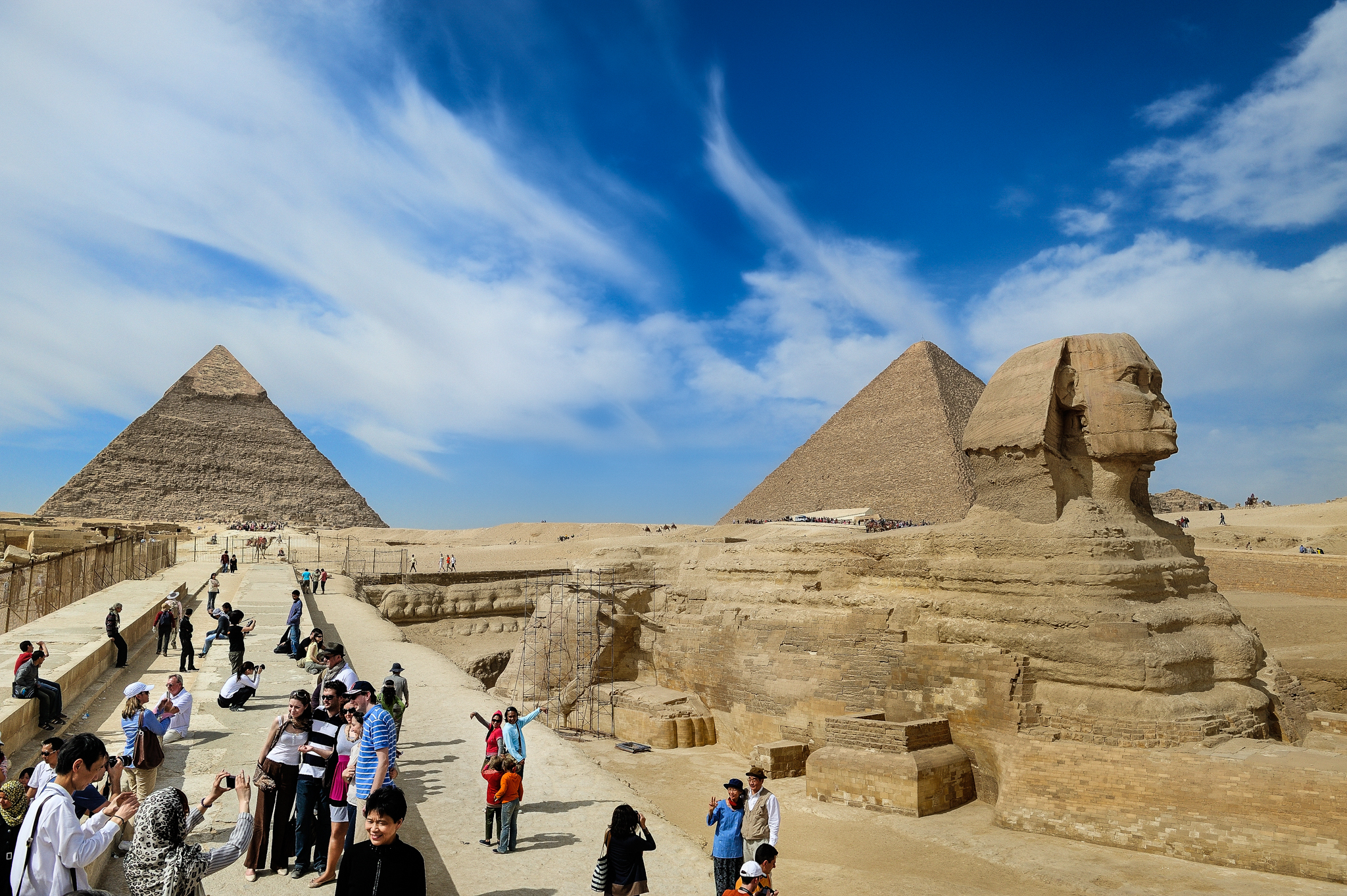 The Egyptian Ministry of Tourism and Antiquities issued a statement on Friday regarding which archaeological sites and museums now apply cashless payment system to purchase entry tickets, and covered the most prominent methods of payment – whether for individual visitors or tourism companies.
In recent years the ministry has begun implementing a payment system using bank cards of all kinds to purchase tickets to visit some archaeological sites and museums.
Cash payments are suspended in full, so that dealings are done through cashless payments.
The ministry said that this comes as a continuation of its plan for a comprehensive digital transformation and aid the Egyptian state to shift towards cashless payments.
So far the areas the new system applies to are the Giza pyramids area, the Salah al-Din al-Ayyubi Citadel, the Unfinished Obelisk and the temples of Edfu, Kom Ombo, Philae, and Abu Simbel in Aswan, the Egyptian Museum in Tahrir, and the Nubian Museum.
It added that cash payments for Egyptian school trips will be allowed temporarily, until the ministry finishes implementing an electronic portal that allows various schools to pre-book their school trips and pay them using bank cards as well.
The Ministry clarified that there are several methods being used to purchase entry tickets for these museums and archaeological sites:
Tourism companies and foreign individual visitors
1) The Tourism company may purchase group visit tickets for its clients wishing to enter these sites and museums from the Collective Tickets Center in the Ministry, and the payment of the value of these tickets shall be through bank transfers from the company's account in the bank, or by using bank cards in the center.
2) The Tourism company obtains a payment card from an Egyptian bank that offers payment cards to companies, and it is delivered to the guide or representative to purchase tickets on site.
3) Foreign visitors may purchases entry tickets when they arrive at the archaeological area or the museum using their own bank card.
4) The company should purchase tickets online from the ministry's website.
 For individual Egyptian visitors:
1) Tickets must be purchased online.
2) Tickets must be obtained from the ticket outlet at the archaeological site or the museum using the bank card or the prepaid Meeza card, which is issued by Egyptian banks.
3) The purchase of tickets for Egyptian visitors, whether adults or students, by bank card or cash, continues to be available in some limited locations temporarily.