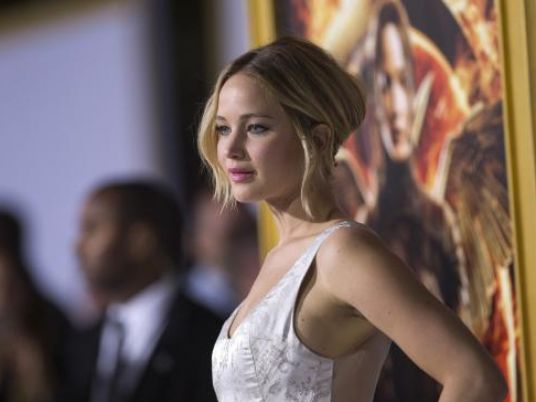 The guns are loaded, the arrows sharpened and the gauntlet has been thrown down – war is coming to the Capitol in the final installment of "The Hunger Games," and Katniss Everdeen is going out with a bang.
"The Hunger Games: Mockingjay – Part 2," out in theaters on November 20, takes place in the dystopian futuristic nation Panem, and concludes the story that began when Katniss (played by Oscar-winning Jennifer Lawrence) volunteered in place of her younger sister in a fight to the death.
Based on Suzanne Collins' "The Hunger Games" trilogy, the films follow Katniss, the 'girl on fire' with her bow and arrow, as she becomes the 'Mockingjay,' a beacon of hope for the oppressed and the reluctant face of the rebellion against the megalomaniac President Snow (Donald Sutherland).
"The greatest part of this journey in these movies is watching her grow and develop into this warrior that she becomes," Lawrence said of playing Katniss.
"In 'Mockingjay 2,' it's really the first time that she embraces being the symbol of this revolution."
LionsGate's "The Hunger Games" films tapped into the burgeoning young adult market and have grossed more than US$2.3 billion worldwide with the tale of teens forced to compete in annual televised death matches.
The final film centers on the brutality of war, where a bruised and battle-worn Katniss and her team enter the nation's Capitol, which President Snow has turned into a live games arena, with deadly obstacles from flesh-dissolving liquids to mutant carnivorous creatures.
"We try hard not to glorify any of the killing or glorify any of the battles, but just show the gravity and the dangers and the sacrifice that come from war," the actress said.
While the films are not centered on romance, Katniss does have two love interests, Gale (Liam Hemsworth) and Peeta (Josh Hutcherson), that are severely affected by the war.
"It's not about a boy and girl crushing on one another. It's a bond created through trauma and needing comfort in these horrible situations," said director Francis Lawrence.
The key to the franchise, the director said, all comes back to Katniss.
"Having a girl that feels like a real person in this world of superheroes, that just feels like she doesn't want to be a hero or a leader … and just wants to survive and protect her sister and family. I think we could all relate to that," he said.