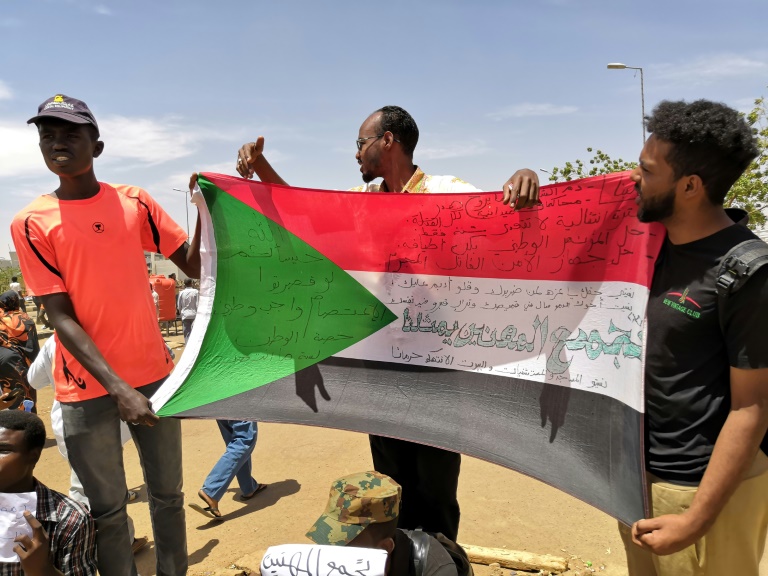 A high-level Egyptian delegation visited Sudan on Wednesday to check the current and accelerating developments in Sudan at this pivotal moment in its history and to reaffirm Egypt's full support for the Sudanese people's free will and rights to decision-making power.
Presidency Spokesperson Bassam Rady said President Abdel Fattah al-Sisi called on Tuesday evening the head of the Sudan's transitional military council Abdel Fattah al-Burhan.
He added that Sisi affirmed Egypt's full support for the security and stability of Sudan and for the will and choices of the Sudanese people in shaping the future of their country and preserving state institutions. Sisi expressed Egypt's readiness to provide all means of support for its brothers in Sudan, said Rady.
Sisi stressed the eternal ties between the peoples of the Nile Valley as well Egypt's keenness to support Sudan in overcoming this crisis in full view with the aspirations of the Sudanese people. He heard Burhan's opinion on the developments in Sudan and the efforts of the Military Council to deal with the current situation.
Sisi expressed his confidence in the ability of the Sudanese people and state institutions to restore stability, achieve security and preserve the wealth of the Sudanese state, stressing the importance of uniting regional and international efforts to help Sudan face the economic crisis and move forward through this critical stage, according to Rady.
Edited translation from Al-Masry Al-Youm