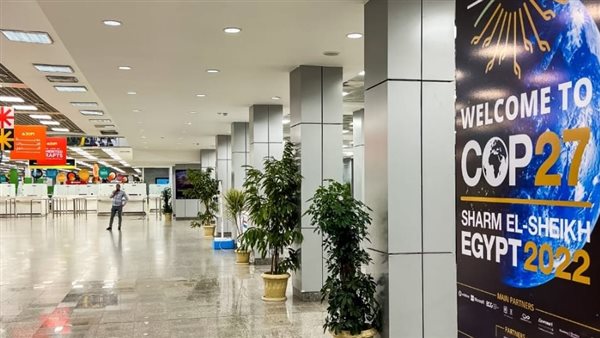 In conjunction with the launch of the United Nations Climate Summit COP27, the hotel tourist occupancy rate in Sharm el-Sheikh has reached 100 percent, according to local media.
South Sinai Governor, Khaled Fouda, said that Sharm el-Sheikh Airport received 7,500 participants of various nationalities on Friday, and 7,500 participants on Saturday, bringing the total number of visitors to Sharm el-Sheikh over the course of only two days to 15,000.
A vital summit
The Climate Summit is scheduled to be held in Sharm el-Sheikh from November 6-18, with the participation of world leaders, and about 40,000 participants from 197 countries, to discuss the repercussions of climate change, and the role of each country to confront and address this problem.
Egyptian Foreign Minister Sameh Shoukry said that Egypt hosts more than 45,000 registered participants in COP27 representing parties, the United Nations, regional organizations, companies, the scientific community, indigenous and local communities and civil society to promote and accelerate the implementation and follow-up of climate action.
State leaders, activists and officials from around the world will participate in the climate conference, to provide solutions to help save the environment from the threat of climate change.
The COP27 Conference is a summit held annually and attended by 197 countries to discuss the factors that led to climate change, how to confront this problem and ways to treat it.
Climate rally procedures
The official website of the Egyptian Presidency for the Conference of the Parties (COP27) has set the procedures necessary for the conference participants to organize a climate rally or march within the area designated for the demonstrations.
The official website clarified that any participant wishing to carry out a climate demonstration within the area designated for climate events shall inform the organizing committee of COP27 with the purpose of the event, the date and duration, the organizer and the approximate number of participants.
The organizer of the rally should also notify the committee of COP27 with point or points of contact with a picture of the conference entry card of the point of contact.