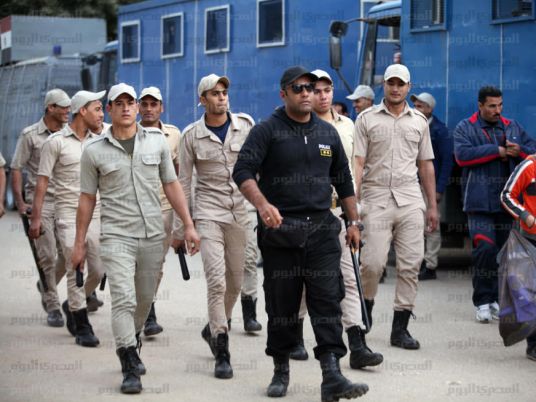 Human Rights Watch slammed Egyptian security forces after at least 23 protesters died and another 97 were injured, according to the latest Health Ministry count, during demonstrations marking the fourth anniversary of the 25 January revolution, adding to allegations of excessive police and military force being used against protesters since the ousting of Mohamed Morsy in July 2013.
"Four years after Egypt's revolution, police are still killing protesters on a regular basis. While President Sisi was at Davos burnishing his international image, his security forces were routinely using violence against Egyptians participating in peaceful demonstrations," said Sarah Leah Whitson, Middle East and North Africa director, in a
press release
today.
Among the recent deaths was that of 32-year-old Shaimaa al-Sabbagh, killed on 24 January in Downtown Cairo. Though no videos of the incident show her actually being shot, there is footage of Sabbagh being carried by her husband and another man moments after being wounded, while gun shots can be heard and police seen with automatic rifles. According to Human Rights Watch, this along with eyewitness accounts and other media reports make up "clear evidence" that "police responded to a small peaceful protest with excessive force, leading to Sabbagh's death."
Reports show that Sabbagh's lung and heart were pierced by bird shot from close range.
Spokesman for the Justice Ministry's Forensic Medical Authority, Hashim Abd al-Hamid, said in an interview on the Al-Hayat channel that Sabbagh died from a "light" bird shot to the back and neck, adding that it could have been inflicted by either police or civilians.
Assistant Interior Minister Abd al-Fattah, however, denied that police could have killed Sabbagh saying, "It was a small protest that did not require the use of such weapons, only two tear gas canisters were fired."
In an interview with a private television channel, Spokesperson for the Interior Ministry, Maj. Gen. Hany Abd al-Latif, claimed that groups of protesters who were caught on tape with rifles were responsible for Sabbagh's death. He added that this incident is an example of Muslim Brotherhood attempts to tarnish the police's reputation and "drive a wedge between the police and the people," according to the newspaper Al-Watan.
These recent deaths have revived pressure from HRW calling on the United Nations Human Rights Council to establish a committee for the investigation of the deaths of protesters in Egypt since July 2013.
HRW counts at least 1,000 Egyptians killed since Morsy's ouster, the majority of whom sympathetic to the Muslim Brotherhood or against Morsy's ouster and died in the dispersals of Rabaa al-Adaweya and Nahda squares on 14 August 2013.