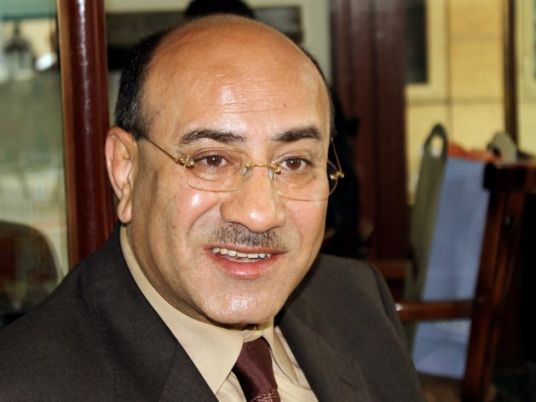 The Supreme State Security Prosecution ordered the detention of Moataz Wadnan, the journalist who interviewed Hisham Geneina, the former-top auditor and member of presidential hopeful Sami Anan's campaign team, and published it on the HuffPost Arabia website. Wadnan is being detained for 15 days pending investigation over charges of publishing false news that incites against the state.
Wadnan was also accused of joining an illegal group that aims to disrupt state institutions.
Geneina is a public figure who recently gave statements to different media outlets, which all published his comments as they were.
Wadnan, meanwhile, denied committing a crime of forgery. He admitted during interrogations that he published Geneina's statements, and said he published his exact words during the interview. He added that Geneina himself did not accuse him of fabricating his statements.
The journalist denied belonging to the Muslim Brotherhood, as accused in State National Security Agency investigations.
In the interview, Geneina said that former Chief of Staff of the Armed Forces, Anan, possessed documents related to post-January 25 social unrest which incriminate senior military officials.
Geneina threatened, in the HuffPost Arabia interview, to release the documents if Anan, who is currently detained, is subjected to a threat to his life.
Subsequently, Geneina was summoned by the military prosecution and remanded in custody over the interview. Egyptian authorities arrested Geneina on February 13 according to statements made by his lawyer Ali Taha.
During investigations, Geneina denied accusations of defaming Egyptian security apparatuses and revealed that he was made aware of Anan's alleged possession of the documents from a member of Anan's campaign who lived abroad.
Geneina also denied claims that he suggested Anan was related to a "Third party" following the January 25 uprising, Azem added.
Hisham Geneina's lawyer Hatem Abdel Azem said that the military prosecution has released Geneina on a bail of LE15,000.