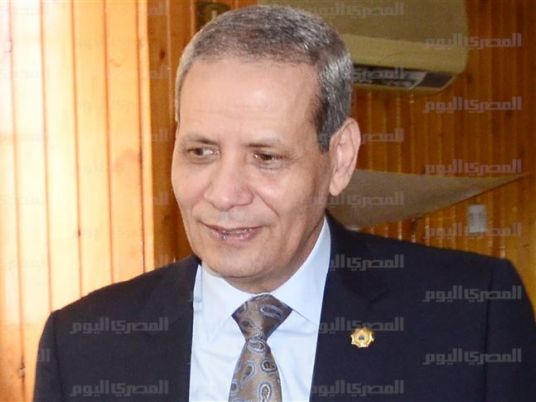 Hundreds of high school students in Minya, Gharbiya and Monufiya protested Wednesday against the decision of the education minister to allocate ten grades for discipline and attendance.
In Minya, security forces chased hundreds of high school students in streets around the Minya Education Directorate.
The protesters chanted against the decision and the education minister under the seige of security forces who sought to prevent the protesters from marching on streets.
Under Secretary of the Education Ministry Ramadan Abdel Hamid spoke to the students in an attempt to convice them to break up the protest. He promised them he would file a memorandum to the minister with their demand.
In Gharbiya, students and some parents protested outside the Tanta governor's office against the decision saying it threatens their furture because the ratio of attendence by the General Secondary School students does not exceed 10 percent as the majority of students depend on private lessons outside schools.
Gharibya's governor met with protesters' representatives in an attempt to reach a compromise but the negotiations failed.
In Monufiya, students protested outside the governor's office. They raised banners that read: "Day and night, we oppose the decision," and "Down with an education system that seeks for the student to be an animal," and other slogans that call for the cancellation of the decision.
Undersecretary of the Education Ministry in Monufiya Abdallah Omara said the minister's decision contributed to the return of discipline to secondary schools.
Omara called on protesting students to prepare a memorandum and submit it to the minister.
Organizers of the General Secondary Students' Revolution against the Failing Education System campaign announced that it will stage a protest on Thursday at the headquarters of the Education Ministry in Cairo to challenge the decision.
The students have also threatened to strike and boycott schools, particularly in light of the bad state of schools, as well as unqualified teachers.
Students have been protesting against the decision for over a week.

Edited translation from Al-Masry Al-Youm