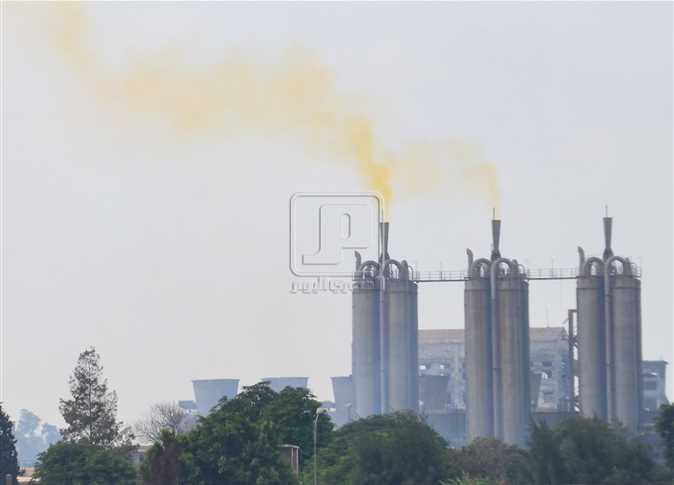 Residents in Mansoura and Talkha, Dakahlia governorate, expressed discontentment and anger over emissions of ammonia gas from a Talkha fertilizer factory on Monday morning, which stifled the breathing of hundreds of residents – particularly seniors, children and respiratory patients.
"We were surprised by the spread of ammonia from midnight until Monday morning. My children were crying due to hard breathing all night, and my wife resorted to intensive breathing sessions for my youngest son, because of his asthma," said Ahmed Saad, a resident of the Turil district of Mansoura.
"We are with the national industries, but against the factory's killing of our children, or their infection with diseases. Therefore, the health and environment sectors in Dakahlia governorate should move quickly, to save us future emissions.
It felt as if the atmosphere was saturated with ammonia for hours."
"We were surprised by the large amounts of ammonia gas released at night by the factory," said Mamdouh Abdul Wahid, a resident in Talkha. "No one moved to help, and nearly dozens of children were about to die from the difficulty of breathing."
An official source in the Environment Affairs Agency in Dakahlia, who requested not to be named, said that the electronic monitoring equipment monitored a surge in high pollutants from 9 pm, on Sunday. "We contacted engineer Amal al-Sayed, head of the Environment Affairs Agency branch in Mansoura, who immediately intervened with the factory to stop the emissions." the source added.
For his part, the Chairman of the Talkha Fertilizers Company Abdel Wahid al-Dessouki explained that ammonia gas spread due to a production line malfunction, which caused the plant to "suddenly stop".
"The plant is currently suspended for at least two days, until it is fixed." al-Dessouki reported.
Edited translation from Al-Masry Al-Youm.