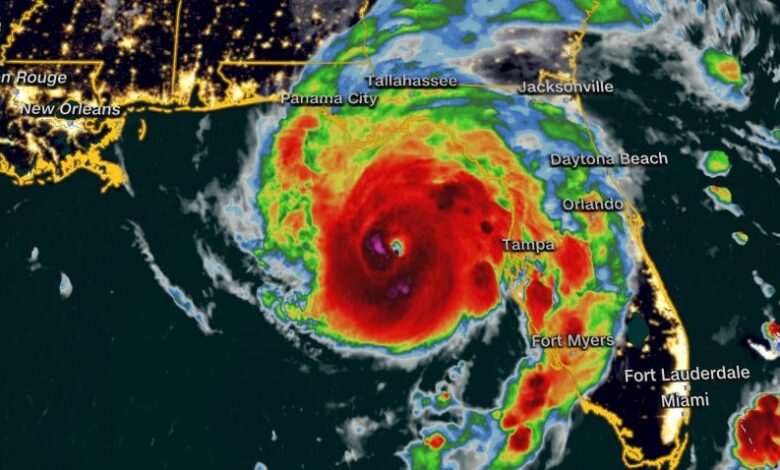 Several airports are closed, including Tampa, St. Pete-Clearwater, Sarasota and Tallahassee, according to the Federal Aviation Authority. They could reopen on Thursday, depending on damage assessments.
Flight tracking website FlightAware shows that Southwest Airlines' schedule is the most affected, with 200 cancellations. United, Delta and American Airlines are also impacted, with about 200 delays combined and roughly 300 cancellations.
Several airlines, including Delta, Southwest, JetBlue and United, have issued advisories to passengers traveling to airports in Idalia's path, allowing passengers to make changes for free within an allotted time.
Idalia made landfall just before 8 a.m. ET near Keaton Beach in Florida's Big Bend region as a Category 3 storm with maximum sustained winds of 125 mph, with even higher gusts, according to the National Hurricane Center.
On Tuesday, Amtrak canceled several trains and modified routes in advance of the hurricane.
The rail line so far canceled 12 East Coast routes for Tuesday and Wednesday that originate or terminate in the Orlando and Miami areas. Those routes are the Auto Train, Silver Star and Silver Meteor.
Amtrak also shortened Palmetto routes for Tuesday and Wednesday. That route, which typically runs from New York to Savannah, Georgia, will go only as far south as Washington, DC.