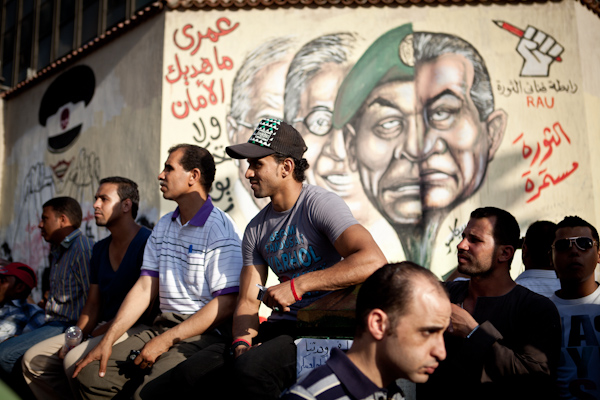 Protesters gathered in small numbers in Tahrir Square on Thursday night to protest the Supreme Constitutional Court's ruling against the Political Isolation and Parliamentary Elections Laws.
Earlier Thursday, the constitutional court ruled that the Political Isolation Law that would disqualify former Prime Minister Ahmed Shafiq from the presidential election is unconstitutional.
The court also ruled that the Parliamentary Elections Law was unconstitutional because of an article allowing political parties to field candidates for the one-third of parliamentary seats reserved for independents. This ruling would result in the dissolution of the Islamist-dominated Parliament.
The protesters chanted slogans against Shafiq and demanded his elimination from the runoff beginning Saturday. Some also carried banners for the Muslim Brotherhood's candidate, Mohamed Morsy.
The flow of traffic was disrupted in Tahrir amid anticipation that the number of protesters would increase. Currently an estimated 300 people are demonstrating in the square.
Edited translation from MENA