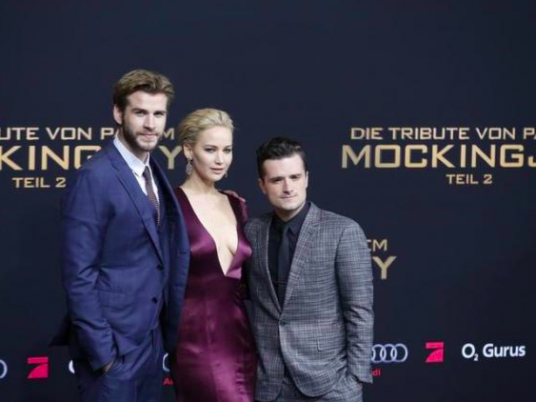 Stars of the 'Hunger Games' films said they were sad to see the end of the box office smash franchise as they assembled on a black carpet for the premiere of the last installment in the series "Mockingjay – Part 2".
Based on the books by Suzanne Collins, the movies have won a global following since their launch in 2012.
"I've been too overwhelmed trying to sign for everybody. I haven't been able to process that this is the last world premiere," actress Jennifer Lawrence said at the Berlin premiere on Wednesday night.
"Oh my God, it's the last world premiere. Oh my God, that's so sad."
Despite the autumn chill in Berlin — where some "Mockingjay – Part 2" scenes were filmed — thousands of fans waited to catch a glimpse of the cast and crew.
"I think what we've all really enjoyed are the people," actress Julianne Moore said. "It's a tremendously, wonderfully talented, fun group of people."
"The Hunger Games: Mockingjay – Part 2" hits cinemas worldwide from November 18.